Congrats, you've made it to Friday! But don't relax yet, because the two most jam-packed days of Sled Island are still ahead of you. Are you remembering to drink water? Are you wearing your earplugs? (Tinnitus is no joke, my friends) Are you discovering some incredible new bands? Good, you're doing it right!
Friday is when things really start to kick in high-gear, so here are four of our best-bets on how to take on Sled Island Friday.
Option 1: National Indigenous People's Day
Friday, June 21st is National Indigenous People's day, and we've teamed up with organizations such as ImagineNATIVE and Indigenous Resilience in Music to bring you a full day of programming celebrating Indigenous artists!
Start your day off at Studio Bell for the Isitsiipotaako Public Workshop. Dan Auger from DRI HIEV and Ziibiwan, the artists in residence for the Spring edition of Isitsiipotaako, Indigenous Resilience In Music's new music and art program, will be performing original material created during their residency, followed by a discussion about their work as Indigenous artists.
Spend your afternoon checking out some of our amazing visual art! Make sure not to miss Translated Landscapes (curated by Richelle Bear Hat) at Memorial Park Library and Getting ready for my haunting (featuring Seth Cardinal Dodginghorse) at the ATB ArtVault.
Next, head to the Globe cinema for a special screening of ImagineNATIVE's "New Waves" short program, featuring 10 short films made by Indigenous filmmakers.
After the shorts, hustle back to Studio Bell where you should make it just in time to see the incredible Black Belt Eagle Scout (pictured). A Julien Baker pick, Black Belt Eagle Scout is set to be the next big thing, and you'll want to say you saw her at Sled first!
Once that wraps up, walk across the street to the King Eddy for the Indigenous Resilience in Music and DrumBeat productions showcase, featuring experimental artist Matthew Cardinal, folk group Lucid 44, dream-pop foursome Lashes and a special DJ set from Ziibiwan.
Option 2: Pop Music for All Ages
Whether you're seven, seventeen or seventy, we've got a great day of pop-programming lined up at some of our favourite minor-friendly venues, so music fans of all-ages can dance the day away!
Start your day at McHugh House where a great trio of pop acts will be kicking things off, including experimental pop-jazz artist Thanya Iyer, Calgary expats Peach Pyramid, and Winnipeg indie-pop act Lev Snowe.
Next, wander over to Broken City where we've set up a killer pop-bill on the patio. Catch some rays and listen to some tunes from the likes of L.A. Foster, L Con, B*les & the Suede and Graham Van Pelt (pictured).
After Graham Van Pelt wraps up, head over to one of our all-time favourite all-ages venues, Tubby Dog, for a sampling of the best the genre has to offer, including local darlings Silvering, folk-pop outfit The Pinc Lincolns, Vancouver's Energy Slime, and Calgary art-rock favourites 36?
Option 3: Best of Alberta
I'm sure we don't need to tell you this, but Alberta is chock-full of incredible musical talent, and that fact is never more clear than at Sled Island. Bands from all over Alberta travel to Calgary to play Sled Island, and we've put together a schedule so you can see the best of what our province has to offer!
What better way to start a day of exploring Alberta's best musical talent than with the Alberta Music showcase? From 1:00pm to 5:00pm at The Palomino you can catch an eclectic mix of our favourite Alberta artists, including electronic-experimental wizard Matthew Cardinal, Lethbridge post-punk outfit Body Lens, Calgary pop-psych group Future Womb, and electro-pop act Selci.
Once that wraps up (and you've had your fill of barbeque) head over to the Broken City patio to catch Calgary's most raved-about synth-punk trio, Melted Mirror. Lucky for you, Broken City's shaded patio is made for dancing!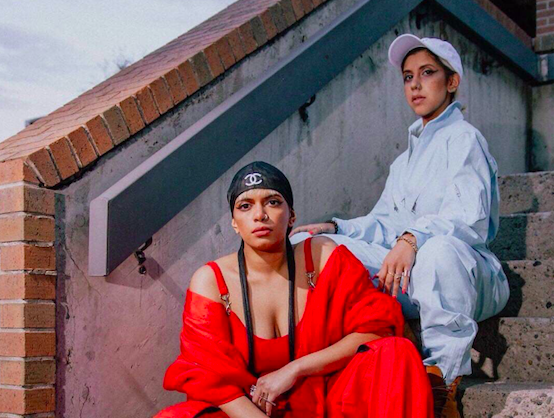 Next, wander over to the King Eddy where we've partnered with IRIM and DrumBeat for a National Indigenous Peoples Day showcase featuring some of the best Indigenous artists in Alberta! Catch Edmonton's Matthew Cardinal (for a second time that day!) and Calgary bands Lucid 44 and Lashes.
After Lashes, make a beeline to the HiFi club to catch two Alberta hip-hop greats. At 11pm, we have Jae Sterling, who just the night before was direct support for JPEGMAFIA. At midnight, beloved Calgary rap duo, Cartel Madras (pictured) will take the stage. Last year their sold-out set at Sled Island garnered them major publicity and high-profile attention (such as Ishmael Butler from Shabazz Palaces), and this year's Sled performance will be their last in Calgary before they move to Toronto, so come bid farewell in style!
Option 4: Rock Your Socks Off
This wouldn't be Sled Island if we didn't have a day full of back-to-back rocks shows to melt your mind. From day to night, on Friday you can rock and mosh your way across the city. We're warning you now: Bring your earplugs, because this shit is going to get loud.
Start your day in high-gear at Broken City, where some tough-as-nails punk bands will be kicking things off. Montreal's Lemongrab and Ottawa's Bonnie Doon can't be missed.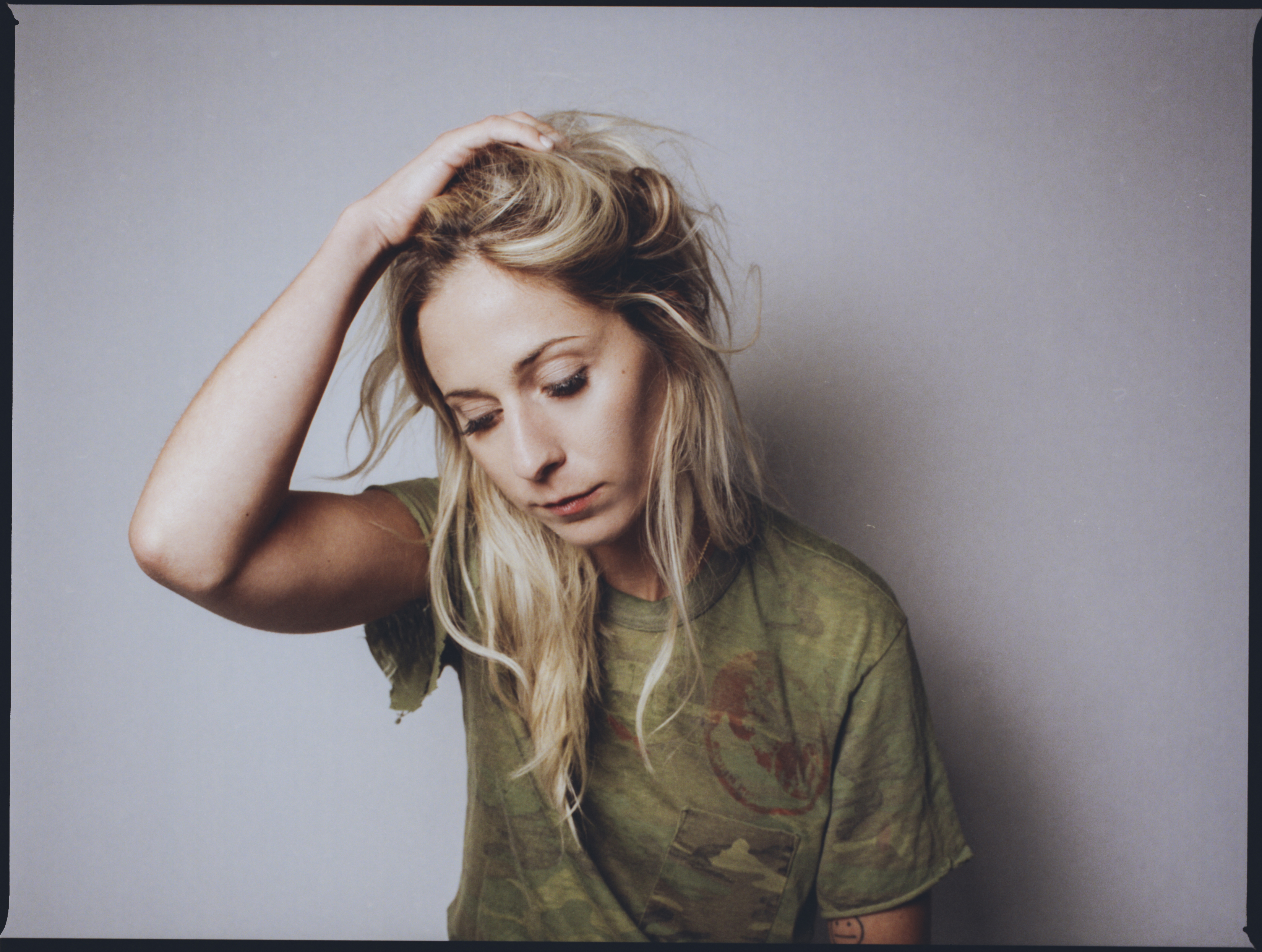 Next you're going to head over to Sloth Records. While having your mind-melted by incredible punk bands like Crom/Dam and The Sick Things, be sure to check out Sloth's massive inventory of records. Sled Island passholders get a 15% discount!
Once you've stocked up on records, make you way to the Palomino to catch a little indie rock. Gobble up some barbeque while enjoying Vancouver trio Megamall, Victoria Indie-pop group Smoke Eaters and Nova Scotia shoegaze outfit Kestrels.
If grunge is your game, walk up the block to the Palace Theatre where at 10pm, where grunge goddess Alicia Bognanno (pictured) will be gearing up to blow the roof off the place with her band Bully . A Julien Baker pick, Bully's brand of punk-rock will bring you back to the altrock heydey of the '90s.
Finish of your night at the #1 Legion where not one, but TWO rock legends will be bringing down the house. At 11:30, we have Kid Congo Powers + the Pink Monkey Birds. As a former member of The Gun Club, The Cramps and The Bad Seeds (and one of the best dressed men in punk), Kid Congo Powers is sure to put on a show that can't be missed! Then, at 12:30, move aside because Memphis garage-rock legends, Oblivians, will be closing down the night with a bang. Students of rock, you'll want to be taking notes during this one. And don't forget to check out the other rockin' bands at the #1 Legion on Friday night, including The Shiverettes, Hairnet, Ancient Pig, Lemongrab, DTSQ and GYM Tonic.
Permalink