MUSIC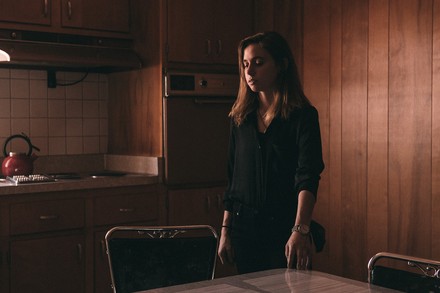 Julien Baker
(2019)
Memphis, TN
Julien Baker is an astoundingly powerful voice in modern music, and it's that voice that immediately draws one into her sparse, devastating and emotionally cathartic ballads. With songs that tackle delicate issues such as trauma, mental illness, and substance abuse, Baker doesn't just count her battle scars, but ultimately champions their inherent strengths. With two highly acclaimed solo albums, as well as her recently established collaboration boygenius (featuring Baker alongside Phoebe Bridgers and Lucy Dacus), she continues to evolve as an artist, showing absolutely no sign of slowing down.

At only 23, Baker may be Sled Island's youngest guest curator to date, but she already sounds like a seasoned professional. Her voice is singular, hauntingly powerful and crystal clear. With her highly relatable storytelling, creatively ambient guitar work and perfect poetic choices tucked into every line sung, she has developed an earned reputation for captivating audiences across the world.

Although it could be easy to describe Julien's repertoire simply as "sad songs,'' it is so much more than that. You will hear heartache, of course, but you will also hear hope, delicacy, self-acceptance, artistry and perseverance. She's a master at reminding that without the bitter, the sweet just isn't as sweet.

For Julien's next act, she will be curating Sled Island 2019! Whether she is hypnotizing audiences with her incredible solo sets, showing off her multi-instrumentalism in boygenius, or teaming up with industry titans such as Frightened Rabbit, or Matt Berninger of The National, Julien's diverse musical history proves that she can travel far beyond the genre she's best known for. It's this, perhaps, that excites us the most; not only to see how she will continue to shape her already fantastic career, but also to see how her curatorial touch will shape Sled Island this year.