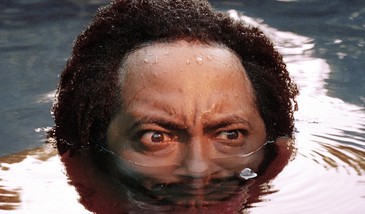 You really can't go wrong with the colossal number of amazing shows happening at Sled Island tonight! Here are just a few great options for those in need of advice.

There are a few shows tonight we've pegged as being in very high demand. We encourage passholders who have a can't-miss band in mind to show up early! Sure to be busy are Mount Eerie at Central United Church, Thundercat at The Palace Theatre (tickets are now sold out), No Warning at Dickens, 40 Watt Sun at The Palomino, Mary Timony Plays Helium at the #1 Legion and Mount Kimbie at Commonwealth.
Half the fun of Sled Island is stumbling upon your new favourite band! With that in mind, we've compiled some awesome shows you may have missed. Why not try the Calgary Electronic Music showcase (Chuurch and more) at the HiFi Club, Michael Rault at the Ship & Anchor or all-ages shows at Tubby Dog (Fountain and more) and McHugh House (Sharing and more)?

We don't call it a music and arts festival for nothing! Film, art and special events are in full swing tonight!
We're out of breath! Seriously, consult our handy, customizable, shareable, fully-mobile online schedule to see it all. C'mon now, use that pass how it was intended! Not a passholder? Advance tickets are sold until 30 minutes before doors open and door tickets will be offered for every show that does not run out of advance tickets (subject to capacity).

Buy a Pass
Buy Tickets
Pass Pick-Up Info
Permalink