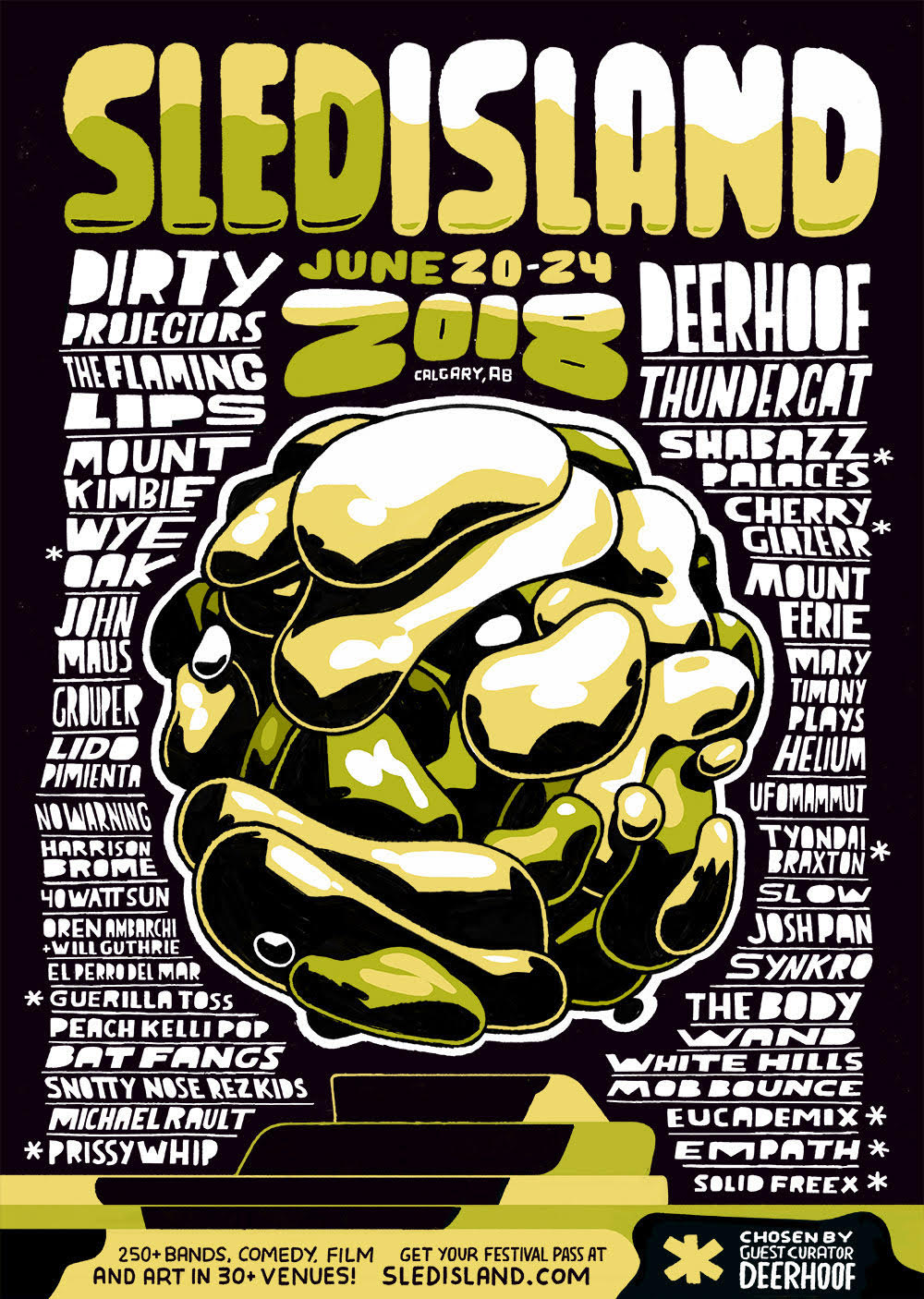 The wait is officially over—the full Sled Island 2018 lineup is here!
Newly-announced acts include bass-wielding funk warrior Thundercat (headlining The Palace Theatre on Wednesday, June 20), veteran psychedelic act The Flaming Lips (appearing at MacEwan Hall on Thursday, June 21) and Canadian hardcore legends No Warning (performing at Dickens on Wednesday, June 20).
Additional talent announced today includes critically-acclaimed songwriter Common Holly, dance-friendly noise-punks Eyeballs, multi-genre solo experimentalist Petra Glynt, bone-rattling noise rockers Kandekt, furious post-punk band Lié, beloved singer-songwriter Marlaena Moore, veteran psych pop act Mahogany Frog, howlin' indie punk Eamon McGrath, a double-dose of buzzworthy Indigenous hip-hop from Mob Bounce and Snotty Nose Rez Kids, theatrical pop star in the making NOVEMBER, experimental dance music maker Russell Louder, the always face-melting Shearing Pinx, snotty punks wlmrt, doom and psych purveyors WHOOP-Szo and Berlin's new wave wonder WORLD BRAIN.
Read More >>
Permalink