News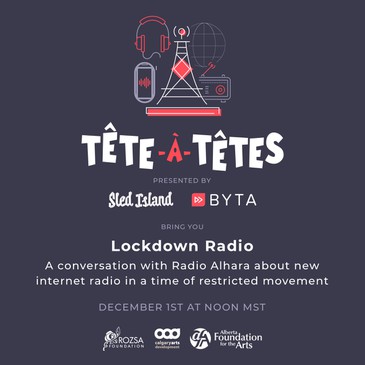 The Sled Island Music & Arts Festival and Byta, the platform for sending digital audio files and streams, are proud to announce the first in a regular series of free, online conversations about the changing landscape of music called Tête-à-Têtes. The series debuts December 1 at noon MST with Lockdown Radio: a conversation with Radio Alhara about new internet radio in a time of restricted movement.
In a time of unprecedented restricted movement, where the global community is isolated, but brought together by a universal concern, it is no surprise that internet radio is experiencing a modern day renaissance. With three of Radio Alhara's founders living in the occupied and landlocked West Bank, they are uniquely situated to understand and discuss the role and importance of internet radio, particularly in times of geographic isolation.
Read More >>
Permalink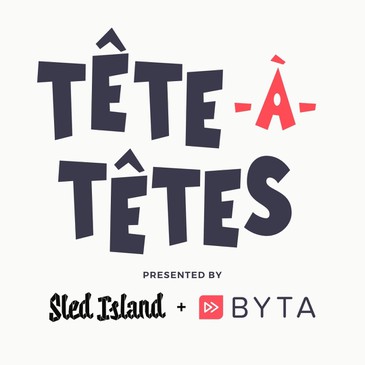 Sled Island is proud to announce that we're partnering with Byta, the platform for sending digital audio files and streams, to present Tête-à-Têtes, a series of intimate conversations between emerging and established musicians and industry leaders alike. These free online, publicly accessible conversations will address the most vital questions relating to the creative, technical, financial and social sides of music-making in an industry that has seen unprecedented changes in recent times. They will range from artistic exchanges between trailblazing musicians working in different genres to innovative thinkers unpacking lessons that can be learned from investigating how we make and consume music across the globe.
Read More >>
Permalink
previous news posts >