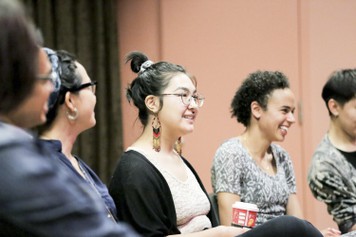 Conference at Sled Island
Each year, Sled Island presents a series of conference events that aim to further artist knowledge of the music industry. Learn about publicity, touring, media and more, all while making new friends and contacts.
Check back in spring 2021 for the Sled Island 2021 conference lineup!
(Photo: Caitlind Brown)