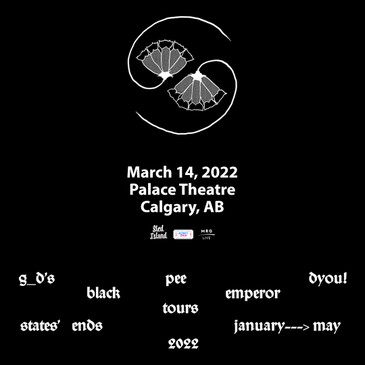 Sled Island and MRG are very proud to present post-rock titans Godspeed You! Black Emperor at The Palace Theatre on March 14, 2022!
That's right. Shows are coming back in a big way, so don't miss your chance to catch the Sled Island 2015 guest curators as they make their triumphant return to Calgary as part of their 2022 world tour!
Tickets on sale NOW!

Permalink