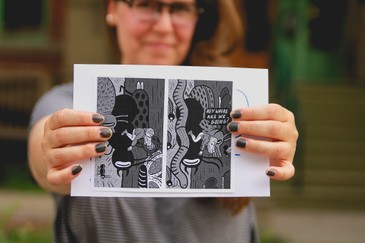 Sled Island is now accepting project proposals for the festival's 2016 visual art programming!
We're seeking submissions of artistic and performative projects in the form of visual, sculptural and new media installations; performances; and critical art writing. Projects do not need to contain a direct link to music to be included, but applicants are encouraged to take the sites, sounds and experiences of Sled Island into consideration when crafting proposals. We want to hear your ideas about how visual art can transform spaces, challenge disciplinary boundaries and initiate new ways of engaging with our festival and our city!
The deadline to apply is February 15, 2016 at 11:59pm MST.
Sled Island is also accepting submissions of music, comedy and film.
Permalink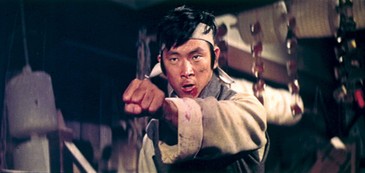 The last Video Vulture Live! event of the year happens Sunday, November 29 at Good Luck Bar (207 12th Ave. SW)!
This month, we're presenting 1976 Taiwanese cult classic Master of the Flying Guillotine. Watch the one-armed boxer face a gang of super-powered kung fu masters, including a stretchy-limbed yoga master and a blind monk who wields a deadly decapitation machine! Bonus: the film boasts a krautrock-heavy soundtrack that features Neu!, Kraftwerk and more.
Doors at 7:00pm, introduction by the Video Vulture (John Tebbutt) at 7:30pm, film at 8:00pm. Admission and popcorn are free!
Permalink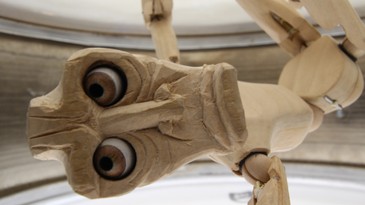 The annual GIRAF festival of independent animation is just around the corner! We're thrilled to be a community partner for the premiere screening of Lyle Pisio's Haiku series on Friday, November 27 at 7:00pm at the Globe Cinema (617 8th Ave. SW).
Calgary artist, musician and animator Lyle Pisio has teamed up with some of the city's finest audio artists to create 10 stop-motion "haikus" that will screen as a complete series for the first time at the festival. The event will also feature a live performance from Pisio's improvisational music project, Street of Crocodiles, with musical contributions from a host of Calgary heavyweights including Chad VanGaalen, Peter Moller, Jun K. Lee, Chris Dadge, Cody Oliver, Chantal Vitalis, Mark Stewart and Janet Turner.
Tickets are $10 at GIRAFFest.ca. Purchase before November 21 and make it a double feature with The Quay Brothers in 35mm for just $15!
Permalink