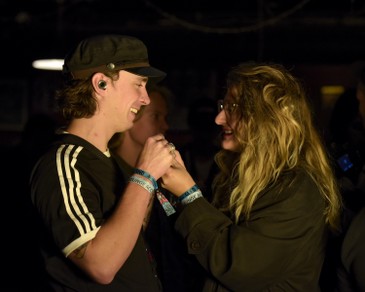 Friends, if your current situation allows, today we ask you to consider purchasing some music or merch directly from the many musicians who have seen their livelihood and creative outlet decimated by the current pandemic. Bandcamp, an organization that genuinely values artists, will be forgoing their revenue share from all sales until midnight tonight, March 20th. If you've been holding off buying an album from one of your favourite artists, or have seen friends have to cancel tours, please do consider choosing today as the day to buy from them.
Below is a list of Bandcamp links for the artists confirmed for the 2020 edition of the festival. While the Sled Island community is large, with thousands of bands having showcased over the years, we know that we represent an extremely tiny fraction of the overall industry that is hurting so much right now. Remember, staying at home doesn't mean you can't be discovering a whole new world of music.
Read More >>
Permalink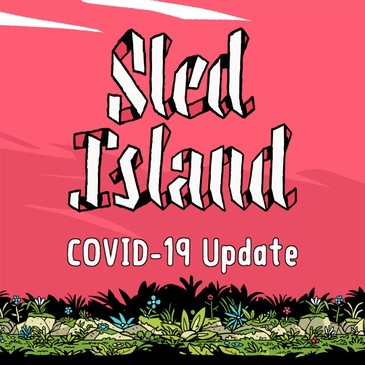 We have been receiving inquiries regarding the potential impact of the coronavirus (COVID-19) on the upcoming edition of the Sled Island Music & Arts Festival, scheduled on June 24-28, 2020.
At this time, we are continuing with our preparation and planning to deliver the festival as scheduled, but we are monitoring the situation closely, both locally and internationally.
The safety of our festival attendees and participants is our number one priority and we will, of course, follow the guidance of health professionals and public officials. While the Alberta government has declared a state of emergency and banned events of over 50 people, no one currently knows how the situation will evolve and what restrictions might be in effect come June. We have been involved in briefings with representatives from the City and Tourism Calgary and experts from Calgary Emergency Management Agency (CEMA) and Alberta Health Services, and we will continue to watch the situation as it develops and make thoughtful decisions accordingly.
Our usual policy regarding ticket and festival passes is that they are non-refundable, however, we recognize that these are exceptional circumstances. If there is a need to re-schedule or suspend any activities this year due to COVID-19, we will issue refunds to ticket and pass buyers requesting them.
We encourage you to visit the websites of Alberta Health Services and the Government of Alberta for resources and latest updates on COVID-19.
Permalink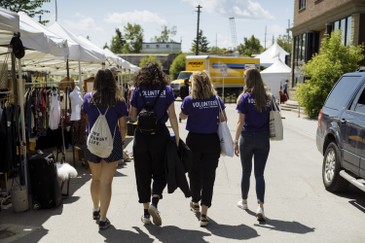 We are hiring a new Volunteer Coordinator for Sled Island 2020! We're currently seeking a highly organized, hard-working individual that can manage a large volunteer base for this year's festival. If that sounds like you, please apply!

Position: Volunteer Coordinator
Term: Full-time (40h/week), 3-month contract
Start date: April 1, 2020
Sled Island is seeking a highly organized and dedicated individual for the position of Volunteer Coordinator. Reporting to the Executive Director and Festival Manager, The Volunteer Coordinator will work alongside the Assistant Volunteer Coordinator to recruit, train, schedule and manage volunteers leading up to and during the 2020 edition of the Sled Island Music & Arts festival.
Each year, over 420 volunteers play an integral part in the festival by acting in a variety of roles to ensure its success.
Read More >>
Permalink