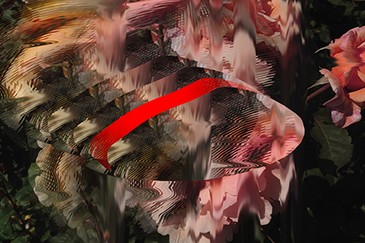 Sled Island's 2017 visual art lineup announcement is here! We're pleased to feature 12 new projects by some of Alberta's brightest artists at this year's festival.
We'd like to extend a major thank you to ACAD for their support, plus all the partners and co-presenters who help make visual art at Sled Island a reality. Dates and venues will be announced in the coming weeks.
Read More >>
Permalink
It's been one week since the second wave of Sled Island 2017 acts was unveiled and we've updated both our handy web player and Spotify playlist with highlights! We could tell you how awesome these artists are all day, but the best way to get excited is to take a listen for yourself. While you're at it, why not catch up with the Sled Island Podcast?

Stay tuned for our full lineup (including additional headliners, 185 more bands as well as film, visual art and special events) coming in the next several weeks.
Permalink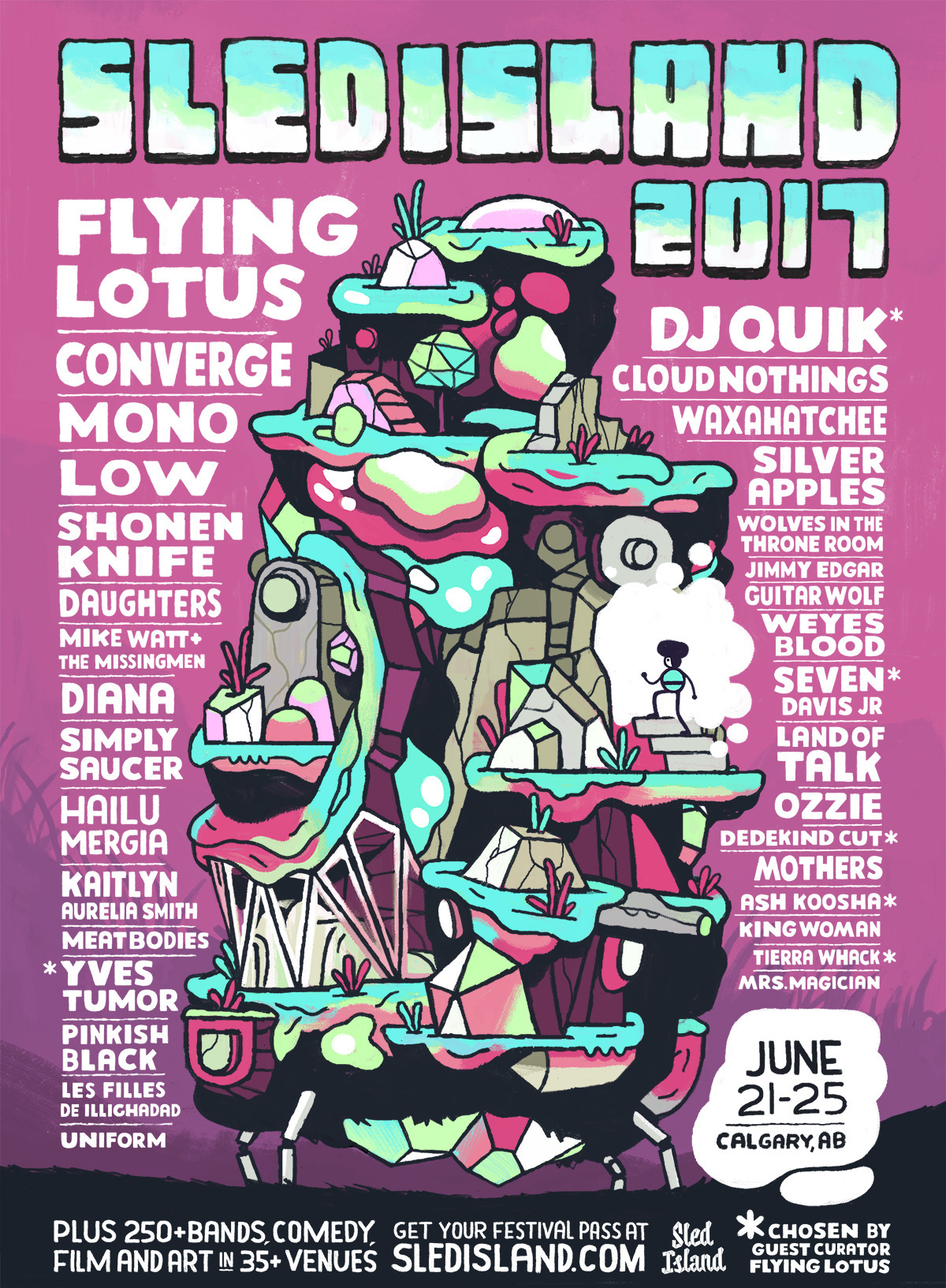 The second wave of Sled Island 2017 acts has arrived! Today's list features a whopping 57 artists from around the world and right here at home, including picks from 2017 guest curator Flying Lotus. Read on for details!
Joining this year's lineup is West Coast hip-hop legend DJ Quik (playing The Palace Theatre on June 23), Japanese post-rock four-piece MONO (who will play the beautiful Central United Church on June 23), Japanese pop-punk heroes Shonen Knife (playing the only Canadian date on their upcoming tour), futuristic techno and funk producer Jimmy Edgar, seminal punk bassist Mike Watt + The Missingmen (playing the beloved #1 Legion on June 24), pioneering Japanese garage-punk power-trio Guitar Wolf, creamy-smooth synth-pop group DIANA, cult favourite Canadian proto-punk legends Simply Saucer (making a very rare appearance at The Palomino on June 21), ambient synth experimentalist Kaitlyn Aurelia Smith (also doing a residency at the National Music Centre), UK trap producer OZZIE, scruffy garage rock project Meatbodies, experimental psych and krautrock group Pinkish Black, Tuareg guitar three-piece Les Filles de Illighadad (embarking on their first North American tour), rank and ruthless noise-punk band Uniform (featuring members of The Men and York Factory Complaint), fuzzy Swami Records surf-pop group Mrs. Magician, offshoot of Tricky Woo and DFA 1979 American Lips and buzzy synth-pop project Half Waif.
FLYING LOTUS SELECTIONS
As previously announced, Sled Island is excited to welcome visionary producer, rapper, DJ, label owner and filmmaker Flying Lotus as 2017 guest curator. Today's announcement offers a first look at some of Flying Lotus' selections, including the previously mentioned DJ Quik, digital funk party-starter Seven Davis Jr, fragmented ambient experimentalist Yves Tumor, ambient, breakcore and drone soundscaper Dedekind Cut, Tehran Conservatory of Music-trained experimental electronic artist Ash Koosha and zigzagging hip-hop talent Tierra Whack. Additional selections will be announced in the coming weeks.
SaveSave
SaveSave
SaveSave
SaveSave
SaveSave
SaveSave
SaveSave
SaveSave
SaveSave
SaveSave
SaveSave
SaveSave
Read More >>
Permalink