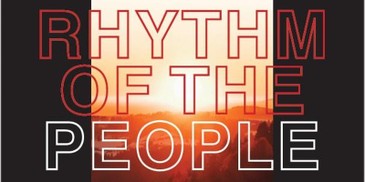 February 24, 2018
Multiple venues

Sled Island is pleased to partner with Indigenous Resilience in Music and Drum Beat for a day of youth mentorship and night-of performances.
Rhythm of the People is a daytime discussion of Indigenous identity and resurgence in electronic music featuring DJ Kookum, Cole the God, DJ Blackfoot Boy and DJ Nic Nemesis. This event is free and open to all ages (with registration).
Free Registration
Treaty Yo Self takes place that evening at the #1 Legion and features performances from all of the above, as well as Forrest Eaglespeaker, Bebe Buckskin and Chief and Council. This event is 18+ and tickets are $15.
Buy Now
Click here to learn more and explore the full agenda.
Permalink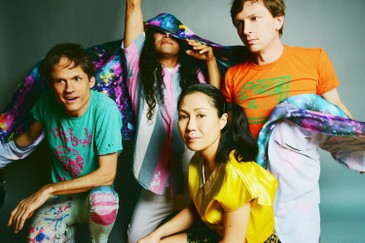 The first major milestone of the Sled Island 2018 season is upon us. We're delighted to announce that seminal art rock band Deerhoof will be joining us as guest curator of this year's festival!
Each year, Sled Island's guest curator puts their stamp on the festival through special programming choices and with their presence at the event. Deerhoof's curatorial selections, to be announced in spring 2018, will join more than 250 additional bands, comedy, film and art chosen by the festival in over 35 venues across Calgary from June 20 - 24, 2018.
In addition, Deerhoof will perform at the #1 Legion (116 7th Ave. SE) on June 23, 2018. Sled Island passes grant access (subject to capacity) and are currently available at SledIsland.com, Sloth Records (736B 17th Ave. SW) and Lukes Drug Mart (112 4th St. NE). Single tickets will be available in spring 2018.
Remember that today is your last chance to save 25% on Sled Island 2018 Discovery Passes and Discovery Plus Passes! Semi-early bird pricing takes effect tomorrow and lasts until February 13, 2018.
Read More >>
Permalink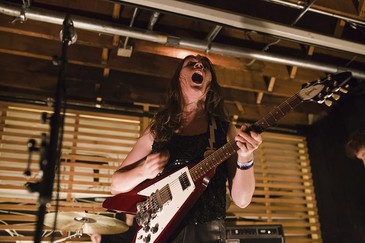 Friday, January 26 at 9:45pm
The Handsome Daughter (61 Sherbrook Street, Winnipeg)
Tickets $10 at the door
RSVP on Facebook

Hey Winnipeg! We're showcasing for you. Check out an awesome Sled Island-presented night of tunes featuring Wares (pictured), The Sorels and Pleasure Dens. Huge thanks to our friends at Big Fun Festival for including us in the festivities!
(Photo: Crystal Sujata)
Permalink