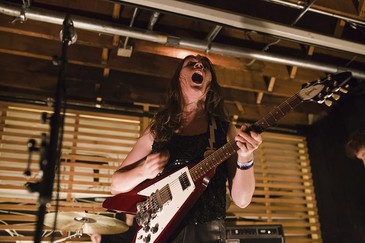 Friday, January 26 at 9:45pm
The Handsome Daughter (61 Sherbrook Street, Winnipeg)
Tickets $10 at the door
RSVP on Facebook

Hey Winnipeg! We're showcasing for you. Check out an awesome Sled Island-presented night of tunes featuring Wares (pictured), The Sorels and Pleasure Dens. Huge thanks to our friends at Big Fun Festival for including us in the festivities!
(Photo: Crystal Sujata)
Permalink