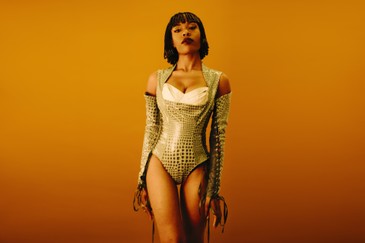 The first major announcement of Sled Island 2020 is upon us. We are thrilled to reveal that electronic and R&B infused violinist/vocalist Sudan Archives will be joining us as guest curator for this year's festival!
Each year, Sled Island's guest curator puts their stamp on the festival through special programming choices and with their presence at the event. Sudan Archives' curatorial selections, to be announced in the coming months, will join over 200 additional bands, comedy, film and visual art projects chosen by the festival in 30 venues across Calgary from June 24 - 28, 2020.
A friendly reminder that Sled Island 2020 Discovery and Discovery Plus Passes are currently 15% off! Regular pass rates go into effect on February 27, 2020.
Also, from now up until mid-May we are offering payment plan options! If you are looking to break up your spending this year, you'll definitely want to take advantage of this unique offer. For more information visit SledIsland.com/Passes.
Read More >>
Permalink