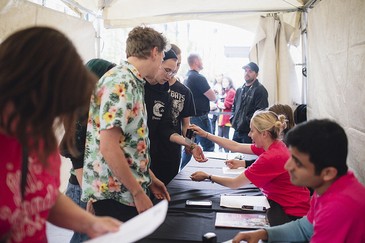 Attention students! We're hiring a Green Team Coordinator and a Production Assistant for the Sled Island 2018 season. Read on for details!
Green Team Coordinator
Reporting to the Green Island Lead, the chosen candidate will work with Sled Island's Green Team to help administer the festival's green initiatives, include recycling management, permanent and temporary bike parking at venues and more.
Learn more and apply
Production Assistant
Sled Island seeks an organized, efficient and detail-oriented individual for the position of Production Assistant. The Production Assistant will support Sled Island's Festival Manager with logistics coordination for the festival's numerous venues.
Learn more and apply
(Photo: Mike Tan)
Permalink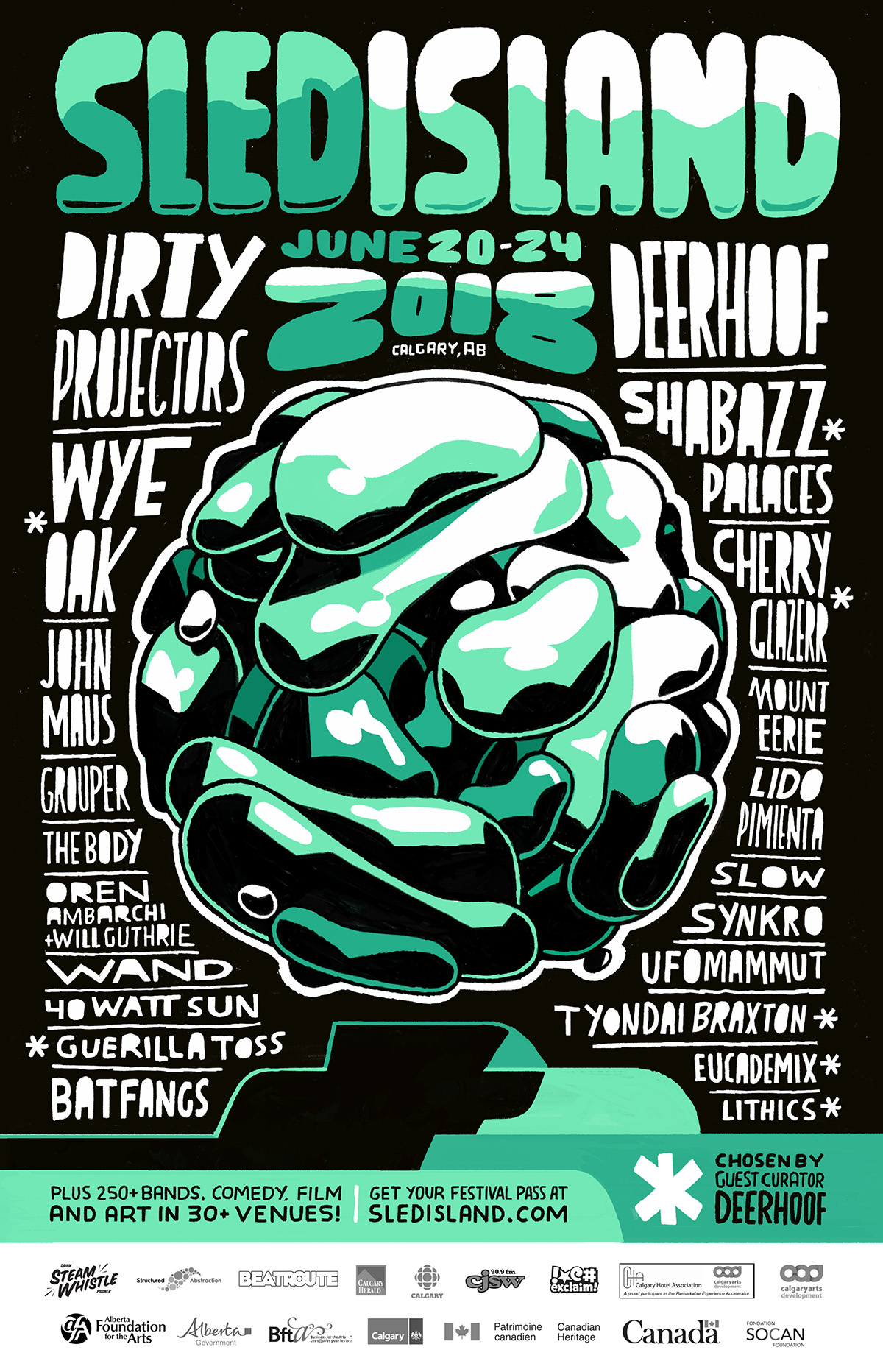 Get your airhorns out! The first wave of Sled Island 2018 artists is here.
We're pleased to announce that we've tapped experimental indie pop titan Dirty Projectors, spooky pop sensation John Maus, heart-wrenching Sled Island alum Mount Eerie, ambient singer-songwriter Grouper and boundary-breaking pop act Lido Pimienta.
Also confirmed is your first round of picks from Sled Island 2018 guest curator Deerhoof. They've selected versatile indie-rock duo Wye Oak, futuristic hip-hop act Shabazz Palaces, fun-loving garage-rockers Cherry Glazerr, ex-Battles composer Tyondai Braxton, cosmic punks Guerilla Toss, electronic improviser Eucademix (Yuka Honda of Cibo Matto) and no wave deadpanners Lithics. Look out for even more of the band's picks later this spring.
Rounding things out are Italian metal legends Ufomammut, revived grunge punks Slow, moody electronic producer Synkro, longform experimentalists 40 Watt Sun (featuring Patrick Walker of Warning), corrosive metal innovators The Body, avant-garde improvisers Oren Ambarchi & Will Guthrie, swaggering garage-rockers Wand, plus vicious shredders Bat Fangs (members of Ex Hex and Flesh Wounds).
The complete Sled Island 2018 lineup, including additional headliners, 230 more bands as well as comedy, film, visual art, special events and conference programming will be announced in the coming months. In the meantime, start exploring today's artists with our handy web player or our new Sled Island 2018 Spotify playlist!
Keep in mind that today is your last chance to save 15% on Sled Island passes! Prices jump at midnight MDT tonight. A limited number of single tickets to select Sled Island 2018 shows will go on sale this Friday, February 16 at noon MDT at SledIsland.com.
Special thanks to Josh Holinaty for this year's incredible poster art!
Permalink