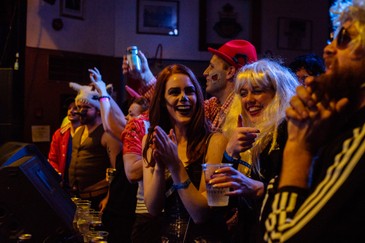 Our legendary Halloween bash at the #1 Legion is back!
Friday, October 26
Doors at 8pm, bands at 9:15pm sharp
Royal Canadian Legion #1 (116 7th Ave. SE)
GET TICKETS
Each year, Sled Island teams up with CJSW 90.9FM to close out the CJSW Funding Drive with a three-floor Halloween blowout. This year's party celebrates Calgary's FM "anchor" with more than 15 local bands covering iconic yacht rock, surf rock and beachy summer classics on the main floor, a dance party upstairs and karaoke in the basement! Lineup coming soon.
Read More >>
Permalink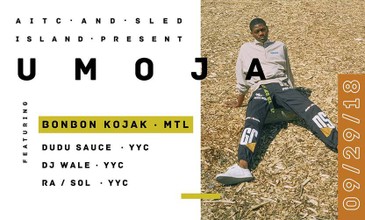 We're teaming up with Afros In Tha City to present UMOJA featuring Bonbon Kojak, Dudu Sauce, DJ Wale and Ra / Sol on September 29 at BLK RBT!
For the past few years, full moons in Montréal have come with the promise of skilfull curation by an enigmatic DJ who goes by Bonbon Kojak. He takes listeners on a high-octane journey through carefree tropical rhythms, exuberant Afro-house, brain-bending favela funk and all-around percussive hedonism.
Read More >>
Permalink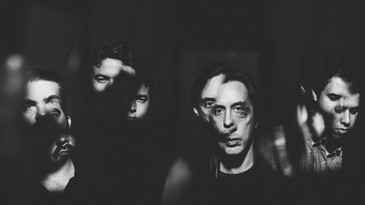 POP Montreal runs September 26 - 30, 2018! If you're in Montreal or making the trip, don't miss our showcase featuring Wolf Parade and Sled Island alums Freak Heat Waves at La Sala Rossa on Sunday, September 30 at 9pm.
The soaring choruses, rousing anthems, sprawling guitars and chaotic keys that make up Wolf Parade are on proud display over the course of Cry Cry Cry, the band's thunderous first album in seven years. That unique combination of sounds and influences, spearheaded by electric co-frontmen Spencer Krug and Dan Boeckner—a complex yet relatable, energetic brew of glam, prog, synth-rock, and satisfying discomfort—helped define 2000s indie rock with three critically celebrated albums, and propelled a growing Wolf Parade fandom even after the band went on a then-indefinite hiatus in 2010.
Read More >>
Permalink