Job Posting: Sled Island Marketing & Communications Director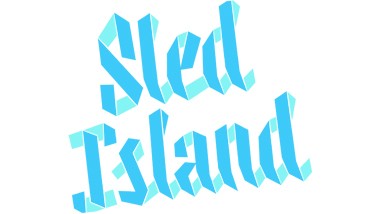 Title: Marketing and Communications Director


Type/term: Full time contract from November to July 2015 with possibility to become a year-round position following the 2015 festival
Start Date: November 17, 2014



Sled Island is seeking a creative Marketing Director to join its dedicated team. Reporting to the Executive Director, the Marketing Director will assume overall responsibility for creating, implementing and assessing the success of the festival's annual marketing plan.

Key Responsibilities

Build and execute a comprehensive and strategic marketing plan for all Festival programming, in collaboration with relevant departments;
Oversee the development, production and distribution of all marketing collaterals and assets;
Develop and monitor key messaging and external communications;
Coordinate all advertisement production, placement and delivery across all media;
Maintain existing and build new media partnerships to grow awareness of the Festival;
Negotiate and execute media partnership agreements and ensure that all agreed upon obligations are fulfilled in a timely manner;
Manage the marketing budget, negotiate costs with suppliers and provide reports to the Executive Director on a regular basis;
Create and manage digital marketing and social media communications strategy;
Supervise marketing staff & interns, including graphic designers, publicist, web content creator and street promotion coordinator and direct day-to-day marketing operations;
Undertake continuous analysis of marketplace and trends.
Qualifications
Excellent written and oral communication skills;
Demonstrated ability to execute marketing plans and monitor budgets;
Experience working with web and graphic designer and print media;
Able to set priorities, multi-task and meet deadlines;
Strong attention to detail and proofreading skills;
Ability to self-direct and take initiative within the scope of work;

Good knowledge of social media networks and emerging platforms;

Excellent computer skills with a high proficiency in Microsoft Office applications;
Knowledge of social media tools such as Google Analytics and Facebook Page Insights, an asset.

Education and Experience

Two years of experience in a marketing management or related role, preferably in the arts and culture sector
Post secondary degree in Marketing or Communications an asset.
Key Relationships

Sled Island Staff
;
Sled Island Board of Directors
;
Sled Island Volunteers;
Sled Island Audiences
;
Media and Community Partners
.
Submissions should be addressed to the attention of Maud Salvi, Executive Director, and can be sent electronically to hr@sledisland.com or by mail to:
2206a 4th Street SW, Calgary AB T2S 1W9.
Submissions must be received by November 4, 2014 at midnight P.S.T
Permalink