Sled Island Presents Jean-Sébastien Truchy and Charles Barabé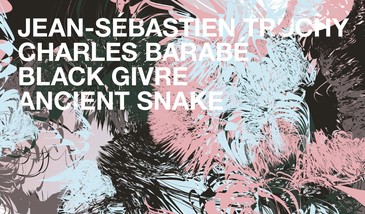 Join us and Unit Structure Sound Recordings on August 1 at 7:00pm for a night of experimental music in many forms at EMMEDIA!
This split tape release show for Montreal's Jean-Sébastien Truchy (Avec Le Soleil Sortant De Sa Bouche, Fly Pan Am) and sound/visual artist Charles Barabé will also feature Montreal's explosive Black Givre and Calgary trio Ancient Snake. If you caught Avec Le Soleil Sortant De Sa Bouche or Black Givre at Sled Island this year, you already know not to miss this show!
All ages welcome, $5 at the door.
Permalink