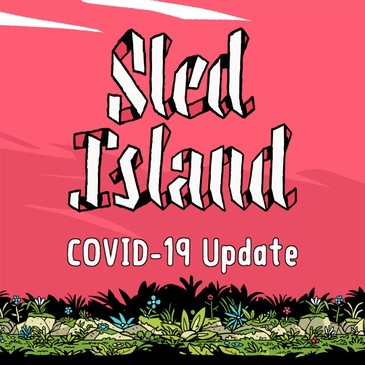 We have been receiving inquiries regarding the potential impact of the coronavirus (COVID-19) on the upcoming edition of the Sled Island Music & Arts Festival, scheduled on June 24-28, 2020.
At this time, we are continuing with our preparation and planning to deliver the festival as scheduled, but we are monitoring the situation closely, both locally and internationally.
The safety of our festival attendees and participants is our number one priority and we will, of course, follow the guidance of health professionals and public officials. While the Alberta government has declared a state of emergency and banned events of over 50 people, no one currently knows how the situation will evolve and what restrictions might be in effect come June. We have been involved in briefings with representatives from the City and Tourism Calgary and experts from Calgary Emergency Management Agency (CEMA) and Alberta Health Services, and we will continue to watch the situation as it develops and make thoughtful decisions accordingly.
Our usual policy regarding ticket and festival passes is that they are non-refundable, however, we recognize that these are exceptional circumstances. If there is a need to re-schedule or suspend any activities this year due to COVID-19, we will issue refunds to ticket and pass buyers requesting them.
We encourage you to visit the websites of Alberta Health Services and the Government of Alberta for resources and latest updates on COVID-19.
Permalink