MUSIC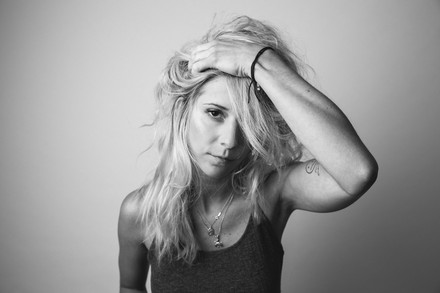 Bully
(2019)
Nashville, TN
It would be easy enough to bill Bully as just another band doing '90s alternative rock with a modern touch, but to view the Nashville trio led by Alicia Bognanno with such a reductive lens would be a disservice to one of the most intriguing rock bands working today.
Born in Minnesota, Bognanno discovered her love for audio engineering and songwriting in high school. After working on demos and sporadic recording projects in university, she landed a sought-after internship in Chicago at Steve Albini's legendary studio, Electrical Audio. It would be there that she would eventually engineer both Bully albums, 2015's Feels Like and 2017's Losing.
After settling in Nashville, Bognanno set out to finish all of the material she had written throughout university and her time in Chicago. With the help of guitarist Clayton Parker, bassist Reece Lazarus and drummer Stewart Copeland (not to be confused with Stewart Copeland of The Police), her introverted-hermit anthems explode with life. Fuzz-covered hooks rip through feedback squall like J. Mascis stepping out of a hotboxed Toyota Tercel.
One listen to either of Bully's studio albums and it's hard not to imagine just how big they would've been on MTV in its pre-millenium heyday. Bognanno's voice is immediately reminiscent of a Cobain scream, but there's a versatility to it that allows Bully to be more diverse than Nirvana ever were. Not to mention, her lyrics are less interested in the surreal grunge poetics of the genre's beginnings, opting instead for an intimacy that belies the music's explosive nature.