MUSIC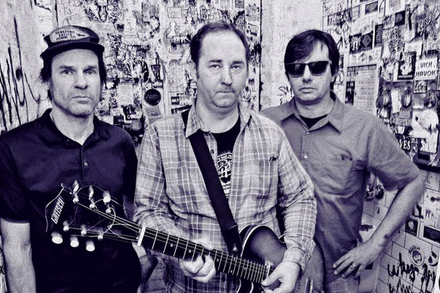 Oblivians
(2019)
Memphis, TN
While Memphis may have long ago been accepted as a rock & roll holy land thanks to untouchable contributions from the likes of everyone from Al Green to Big Star, there's a strong case to make for the Oblivians to finally be canonized right there alongside them.
The unconventional three-songwriters-on-two-guitars-and-drums trio were mainstays of every turntable adorned with ripped Sonics and Stooges stickers when they first burst onto the scene with 1995's highly-imitated but never-topped garage punk classic Soul Food, and truthfully, haven't left them since. After squeezing every bit of nihilistic fury from their punk rock & blues roots with Popular Favorites, Oblivians further flexed their musical smarts and cemented their legendary status with the highly-danceable party starter (and finisher), Play 9 Songs With Mr. Quintron, an awe-inspiring burst of largely improvised creativity recorded in a single eight-hour session.
While it's been nearly nearly 25 years since Oblivians emerged fully-formed, and nearly 20 years since they self-destructed, there is no reason to think their return won't be chalk full of righteous and relentless rock & roll perfection. Not convinced? Well, one could book an entire festival with nothing but Oblivians off-shoot bands that have not-so-quietly been occupying the three members' lives - Reigning Sound, The Compulsive Gamblers, Jack O & The Tennessee Tearjerkers, Greg Oblivion & The Tip Tops, The Parting Gifts, The Deadly Snakes and Bad Times - and know that it'd instantly become a classic of Winter Dance Party meets Altamont mythology.