MUSIC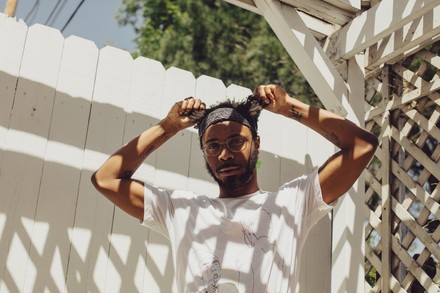 JPEGMAFIA
(2019)
Los Angeles, CA
Barrington DeVaughn Hendricks' breakout album from last year, Veteran, is a guillotine of noisy, irony-laced rebellion that sounds like Adult Swim and Ice Cube detonating mines at a scrapyard. Dually named for his tour of duty in Iraq as a member of the U.S. Air Force and two-decade-plus experience as a producer, Veteran finds "Peggy" skewering the venom of bigotry by stealing elements of troll rhetoric for his own arsenal. His barbs for everyone from the far-right to the faux-left catch you like a sucker-punch when they land between sludgy doomscapes and obscure '90s pop culture references. It's an everything at once approach that uses overwhelming claustrophobia to inspire prickly agitation rather than gleeful agreement.
It's not Peggy's job to put you at ease, but that's not to say he doesn't have some incredibly fun songs. One single from Veteran centres around one of the most esoteric Ol' Dirty Bastard samples in existence, ultimately imploding into a footwork beat punctuated by throat-slashed bellowing; another is a strobe-lit manifesto wherein Peggy declares himself "the new Beyonce."
The album was solely produced by Hendricks and it is all the better for it. Spanning 19 tracks and nearly every crevice of its creator's imagination, the album is an unfiltered and complicated work that has the rare kind of immediacy belonging only to prophetic artists. Its cacophony will ensnare from the first second he hits the stage, but it's the cloak-and-dagger inception of his wisdom that will leave with you at the end of the performance.