Congratulations, you've made it to Saturday! But don't slow down yet, because the busiest day of the festival is still ahead of you. We have events from morning to night at more than twenty venues, so chug those electrolytes and strap on your dancing shoes, because it's going to be a long one! Here are four of our best bets to take on Sled Island Saturday
Option 1: Bring the Kids
Sled Island is for fans of all ages, and Saturday is a great day to include the kiddos in a day of Sled Island fun!
Start your day off at Globe Cinema where we will be screening the family-friendly ImagineNATIVE selection Tia & Piujuq. Tia, a young Syrian girl new to Montreal, longs for friends when she accidentally discovers a magic portal. Through this portal she meets Piujuq, an equally bored and lonely Inuk girl who introduces Tia to her world.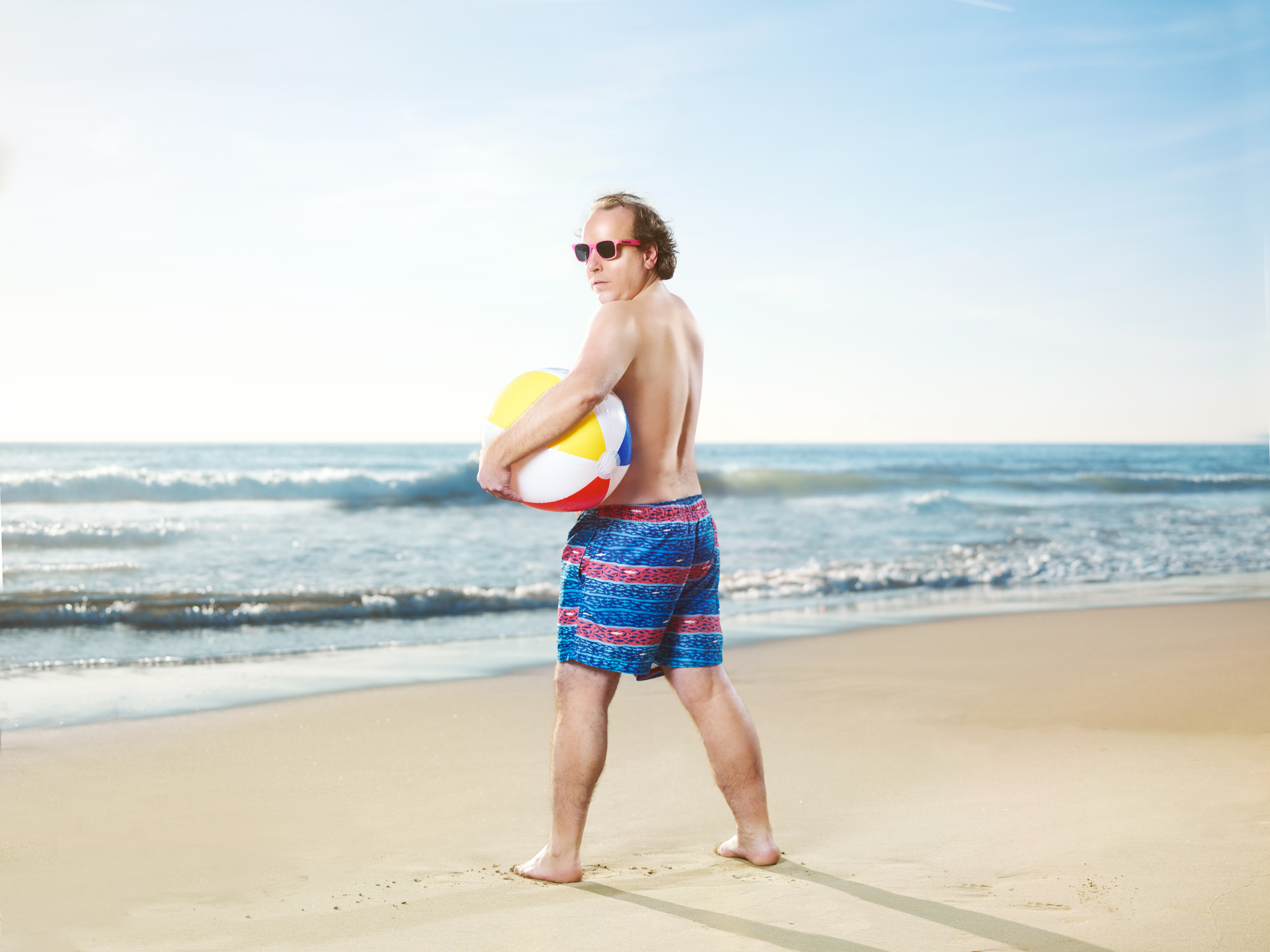 After the film wraps up, head down to Central Memorial Park for an afternoon of laid back indie-pop, including Lev Snowe, Silvering, Marlaena Moore and Julien Baker pick Squirrel Flower. Lounge on the grass and enjoy the music (picnic, anyone?), or head into the Memorial Park Library for a taste of their Music Lovers Weekend activities.
Next, you're going to want to bike on over to one of our favourite family-friendly events, the Sled Island Block Party! We're taking over Inglewood for a full day of music, food, drinks, and shopping. For your dancing pleasure, we'll have high-energy electronic acts My Nu Leng and Ouri, the hip-hop stylings of Jack Harlow, the sweet soul sounds of Har Mar Superstar (pictured), and other dance-worthy acts such as Beach Season, L.A. Foster, and ANZU. We'll also have a parade of food trucks to whet your appetite, and a vintage market curated by our friends at Market Collective. The best part? Everything will be wrapped up by 10pm, so no one has to stay up past their bedtime (adults included!)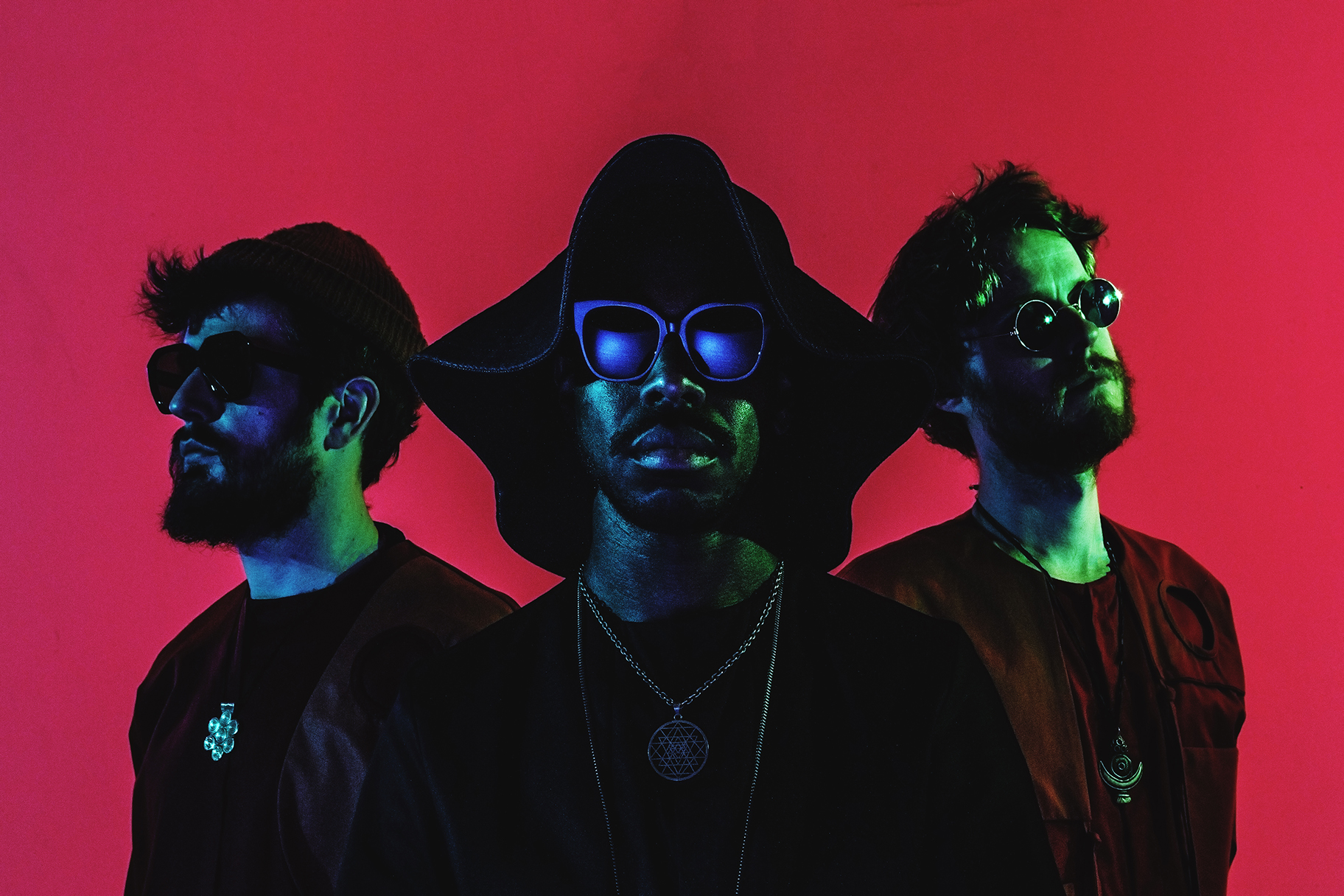 Option 2: International Flavour
Artists travel from all over the world to perform at Sled Island, and this year we have bands travelling from as far as Ghana, the UK, Korea, Wales and Japan. Want a little taste of that international flavour? Follow this itinerary for some of the best musical treats from around the globe!
Interested in touring internationally yourself? At 2:30pm at Memorial Park Library we'll be hosting a panel discussion on How to Develop an Audience and Tour in East Asia, with panelists including representatives from East Asian record labels and festivals, as well as local musician Matt Swann (Astral Swans) who recently completed his own tour in Japan.
Next, hop on over to Broken City where you can see South Korean garage-psych group, DTSQ. Be sure to stick around after for two floors of kick-ass garage and indie rock including Jo Passed, Motherhood and The Pinc Lincolns.
After that hearty filling of rock-excellence, you're going to want to venture a few blocks West to Commonwealth to see London's The Comet Is Coming (pictured, above) in what is sure to be one of the most talked about shows of the fest. Mixing elements of jazz, electronic and psych, The Comet Is Coming makes music that erupts into an avant-garde explosion of sound. "Cool" is a vast understatement.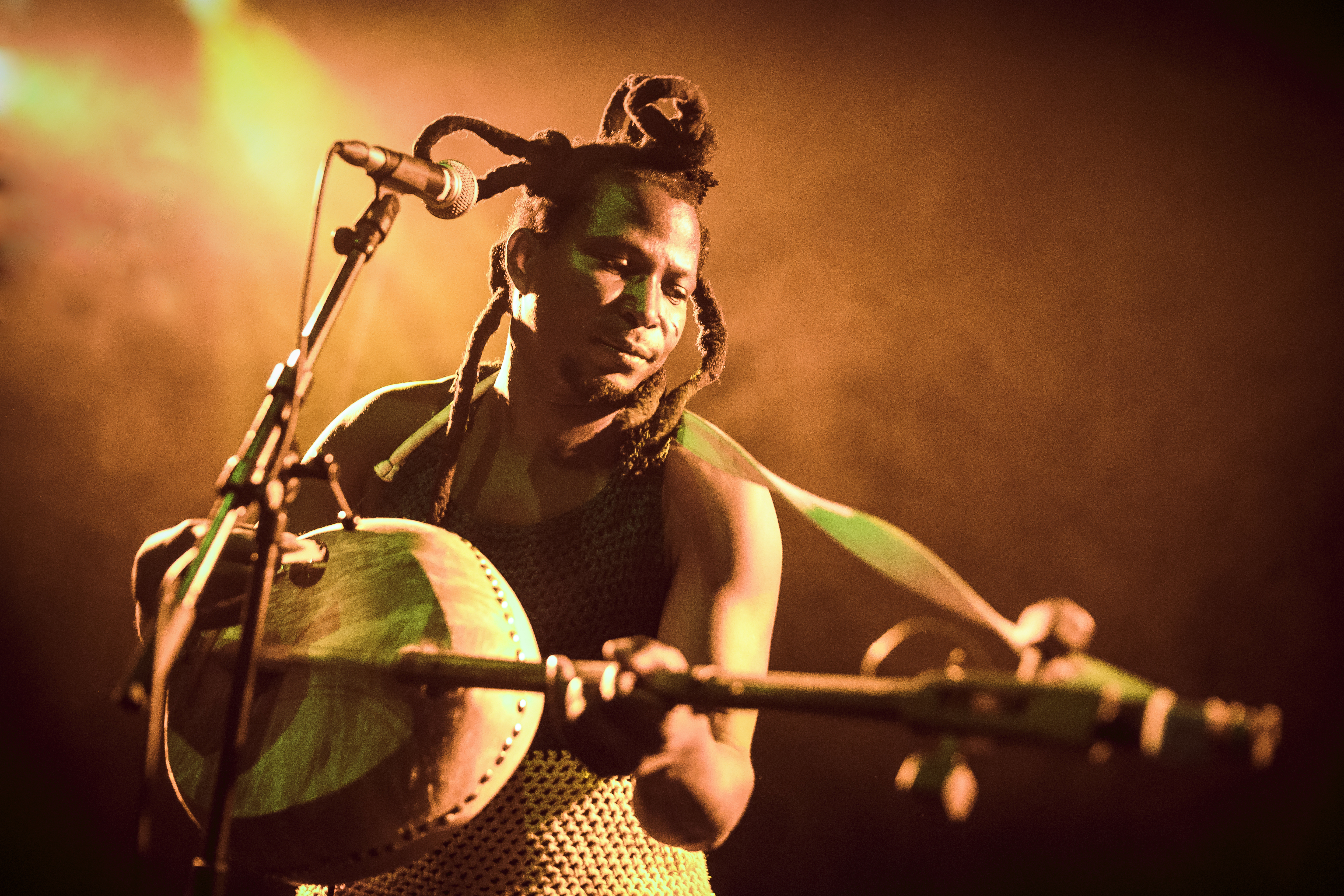 After having your mind blown at Commonwealth, head back to Broken City where you'll be able to catch the tail end of Syrian folk octet HYMM before Ghanaian superstar King Ayisoba (pictured, right) takes the stage. One of the top selling artists in his home country of Ghana, King Ayisoba plays traditional Ghanian music that is guaranteed to have you on your feet.
Next, hop on your bike and pedal over to McHugh House where you'll be just in time to catch South Korean new-wave trio numnum. An icon of Korea's indie scene in the '90s, frontperson Lee YunJoung makes a triumphant return with numnum, making high-intensity pop bops with a good ol' post-punk sensibility.
Speaking of post-punk, after numnum finishes up, zip down to the King Eddy where Julien Baker selected post-punk band Death Bells will be gearing up to take the stage. Originally from Australia, Death Bells have recently relocated to Los Angeles, but still have plenty of that down-under charm (and plenty of punk edge.)
Next, head on over to the #1 Legion for not one, but TWO incredible international acts. At midnight upstairs, catch the super infectious pop-punk tunes of Japanese duo HARAHELLS. Then, at 12:30 head downstairs for the evening's headliner, Welsh singer-songwriter Cate Le Bon! Fresh off the release of her latest album, Reward, Le Bon's surrealist lyrics coupled with post-punk guitars make for some sweet spectral sounds that you won't be able to get out of your head.
Have it in you for one more venue? Finish off the night at the HiFi club with Bristol, UK bass duo My Nu Leng. Dance the night away and congratulate yourself for making it to the end of Sled Island 2019!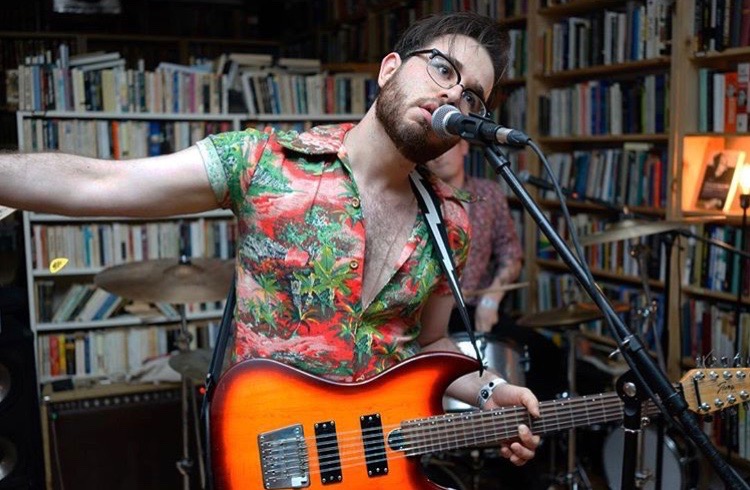 Option 3: Oh, Canada!
We may be a little biased, but from coast to coast, Canada has some of the best musical talent in the world! Bands from all across our lil' country travel to Calgary to play Sled Island, and on Saturday why not take the chance to see some of Canada's best and brightest?
Saturday afternoon we have a stacked bill of artists from across Canada including Alberta's J Blissette and the Pink Bandana Orchestra (Lethbridge, pictured) and Lab Coast (Calgary), BC's milk (Vancouver) and Jo Passed (Vancouver), Manitoba's The Pinc Lincolns (Winnipeg), Saskatchewan's 3 Moonjask (Saskatoon) and New Brunswick's Motherhood (Fredericton). These Canadian all-stars will also be joined by friends DTSQ from Seoul and Mujahedeen from Portland.
After that stellar Canadian showcase, head over to Commonwealth for some experimental and electronic flavours featuring BC's Psychic Pollution (Victoria), Alberta's Holy Drone Travellers (Edmonton), Foldhed (Calgary) and Corinthian (Calgary) and Ontario's Leucrocuta (Toronto).
In the mood for some thrashing post-punk? Hop on over to the King Eddy where no-nonsense punks lié (Vancouver, BC)doom-infused surf group Bonnie Doon (Ottawa, Ontario) and post-hardcore heroes Blessed (Abbotsford, BC) will be opening for Australian goth-punk band Death Bells.
Finish of the night at one of our favourite venues, the #1 Legion, where you can catch Quebec cool-kids Year of Glad (Montreal) and Raf Wilcot (Montreal), as well as Alberta's own Samantha Savage Smith (Calgary), who is direct support for the evening's headliner Cate Le Bon!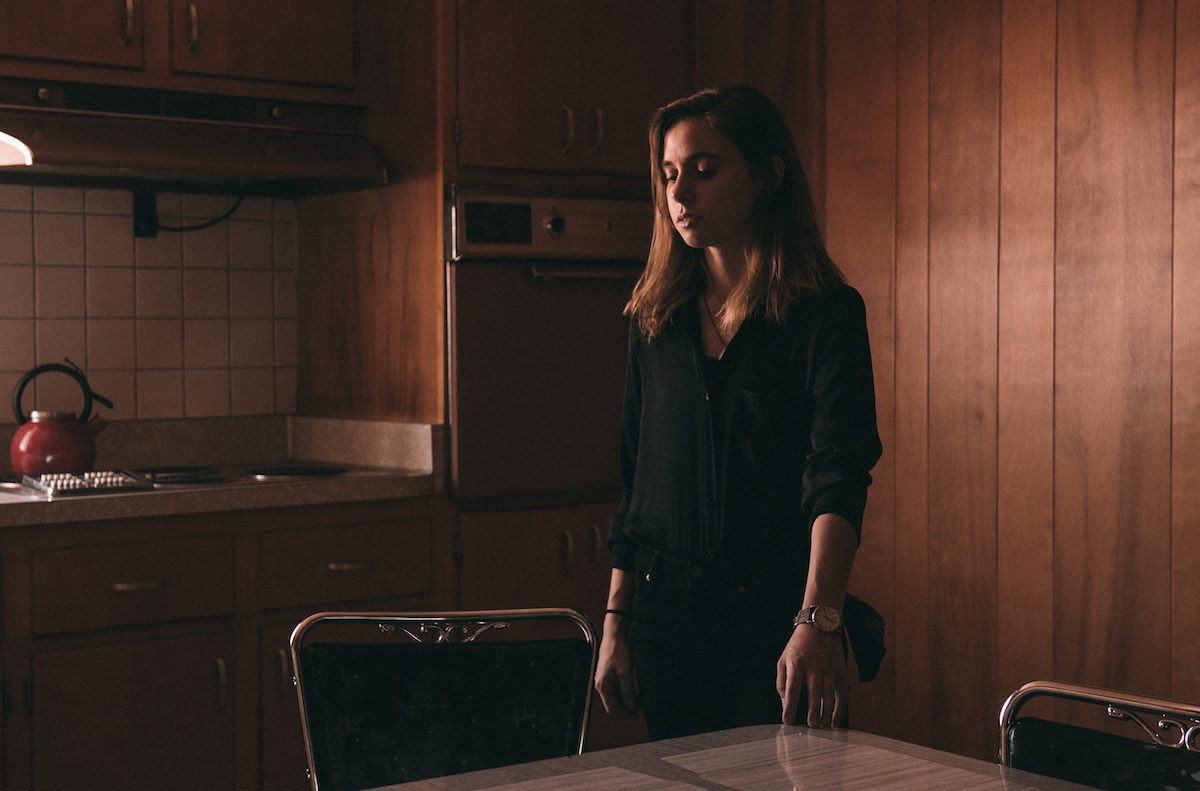 Option 4: A Little Bit of Everything
Saturday is your last chance to take in everything that Sled Island has to offer, so why not spend your day getting a little taste of everything?
What better way to start a day than with some hardcore jams and a side of pinball? Grab some brunch and listen to some of the fests best hardcore and metal acts, including Oakland sludge pros Kowloon Walled City, Regina noise outfit Blue Youth, Edmonton punks EXITS and Calgary metal heroes Chron Goblin. Bonus, admission includes unlimited pinball!
Next, hop on that bike and pedal over to Commonwealth for two stacked floors of experimental and electronic music. Downstairs you can catch Calgary krautrock group Foldhed, Victoria experimental act Psychic Pollution and Toronto dance-goth project Leucrocuta. Upstairs we will have local techno-pro Corinthian, experimental jazz-psych group Holy Drone Travellers and the out-of-this world sounds of London avant-garde electro-jazz trio The Comet Is Coming.
No Sled Island would be complete without catching the guest curator performance, so once things wrap up at Commonwealth, bolt over to The Palace for Julien Baker (pictured) in what is sure to be a life-affirming performance. Get those tissues ready because it's going to be a tearjerker. You'll also want to make sure you're there early enough to catch the opening acts. Tasha, an R&B artist from Chicago who was handpicked by Julien herself, and Sister Ray, an Edmonton singer-songwriter who stole our hearts when she opened for Mount Eerie at Sled Island 2018.
Finish off the night at Dickens at what is sure to be one of the biggest parties of the fest! You should make it just in time to catch Edmonton new-wave dance outfit Physical Copies, then you're going to want to stick around for the absolute insanity that is Man or Astro-Man? Known to perform in vintage spacesuits with a variety of outrageous props, watching these surf-rock legends might be the most fun you've had all year.
Don't forget, your best bet for experiencing everything Sled Island has to offer is with a Discovery Pass! Just want to take in Saturday? We also offer Saturday day passes, now available for purchase!
Permalink