MUSIC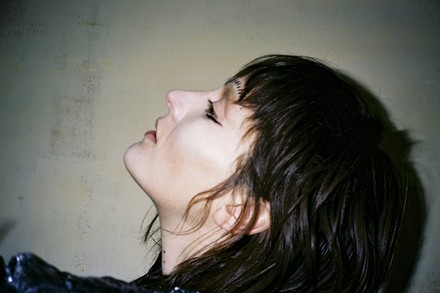 Cate Le Bon
(2019)
Los Angeles, CA
Cate Le Bon is capable of the sublimely simple songwriting that will leave a tune in your head for a week after hearing the chorus just once. Exemplary songs include the woozy lilt of "Are You With Me Now" and the resigned mourning of "I Think I Knew," both taken from the pared down, dustworn Mug Museum (2013). That album is a warm, velvety starting point to her music — but like any good starting point, it barely resembles the complete picture.
Let's look both behind and beyond that point in her body of work. Le Bon sang on a synth-pop track by Gruff Rhys' Neon Neon under a year before releasing her full-length debut, Me Oh My (2008), a freak-folk album whose psych-forward din perplexed some ears as much as her pronounced Welsh accent did. This year, the anthemic Deerhunter album she produced preceded her solo piano tour with a contemporary classical duo. When you sing in a melodic language no one else can speak, you get to do whatever the hell you want.
Most recent album Crab Day (2016) is further proof that that's a good thing. Its blend of angularly post-punk guitar, discordantly carnivalesque chirps of marimba and absurd lyricism is consumingly original. It's the kind of album you wake up in the middle of the night with burning questions about. Le Bon's vision is the kind likely to be better understood the more time passes. That said, it would be a criminal mistake not to attune yourself to her while she's in her prime.