You've made it to day two of Sled Island and you're feeling good. Remember it's a marathon, not a sprint, and you want to pace yourself! Just like Wednesday, Thursday is stacked with bands and you're probably a little overwhelmed by all the amazing options, but fret not, dear Sled Island-er! We have laid out three of our best-bets on how to take on Sled Island Thursday.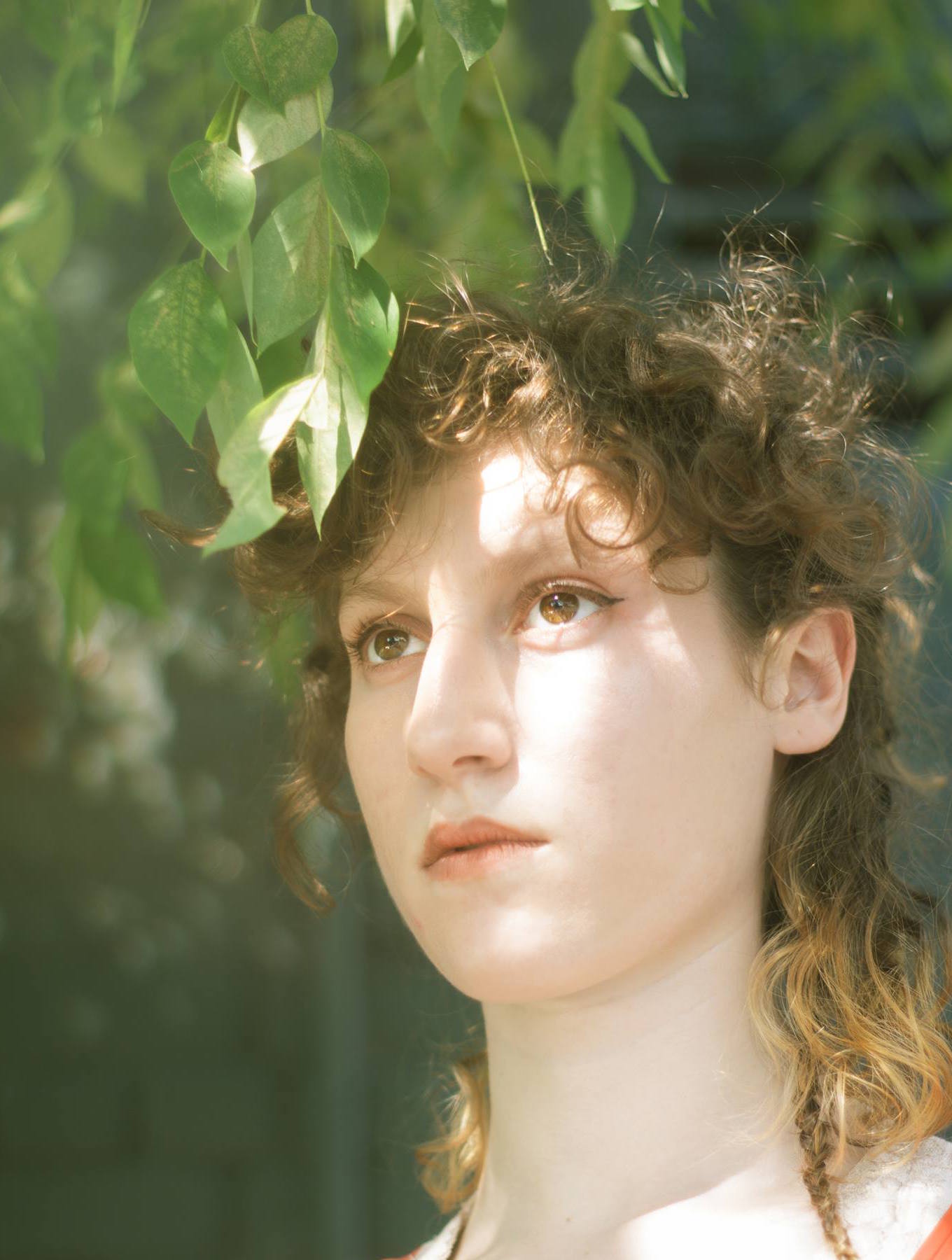 Option 1: Julien Baker's Picks
This year, we are so lucky to have acclaimed singer-songwriter Julien Baker as our guest curator. Not only is she headlining the Palace Theatre on Saturday night, but she's also selected some killer bands for the fest, most of which you can see Thursday night! Trust us, it's what Julien would want.
Roll into Central United Church around 7:30 to catch Squirrel Flower (pictured.) The moniker of Bostonian Ella Williams, Squirrel Flower's soaring voice and masterful guitar playing will feel right at home in the echoey chambers of the church. You'll also probably want to stick around for Jessica Pratt, whose performance will most-likely move you to tears.
After shedding some cathartic tears, let's do something the complete opposite, shall we? Hop on down to the Ship & Anchor for a good ol' punk show featuring local punks Stripmall, Pill Crusher, Territories, and curator pick Worriers. Based in Brooklyn, Worriers' ultra-catchy pop-punk will have you obsessed by the end of their set.
Ok, you have time to hit one more venue and we suggest making a beeline for Broken City to catch TORRES. Mixing pop, rock and electronic with ease, TORRES' masterful songwriting and stop-you-in-your-tracks voice make it clear why Julien Baker invited her to play Sled Island.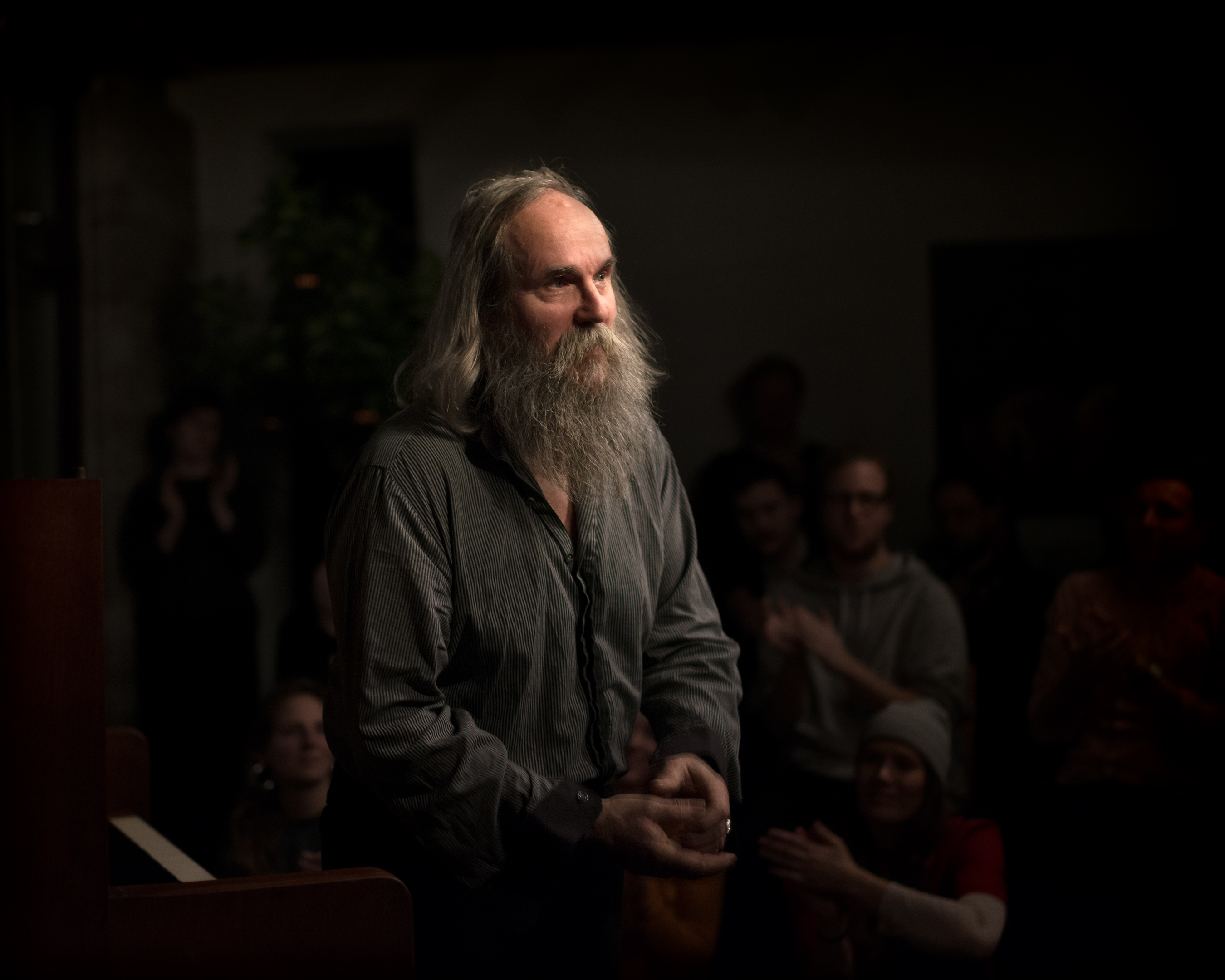 Option 2: A Little Bit of Everything
If you're attending Sled Island, chances are you have a diverse musical palette (and excellent taste, we might add) and probably want to see a little bit of everything. Lucky for you, Thursday will be the perfect time to do just that.
Start your day off with a rad garage and psych bill at Sloth Records, featuring Edmonton's Dead Friends, Saskatoon's The Sex Geckos, Vancouver's maneater, and Seoul's DTSQ. HOT TIP: While you're there, be sure to pick up some records. Passholders get 15% off!
Next, head down to Central United Church for some sweet singer-songwriters. Cedric Noel kicks things off at 6:30pm, followed by Julien Baker pick Squirrel Flower, and capped off by the freak-folk stylings of the one and only Jessica Pratt, whose spectral sounds are sure to send shivers down your spine.
After being thoroughly amazed, we're going to continue our tour of genres at Studio Bell with some avant-garde composers. You should arrive "just in" time to see cellist Justin Wright (I'm so sorry, I couldn't help it) whose brilliant use of loops and effects takes the cello to places you didn't even know were possible. Immediately following is world-renowned pianist Lubomyr Melnyk (pictured). Inventing a type of playing known as "continuous music" Melnyk plays at such a rapid pace (upwards of 14 notes a second!) that the individual notes become indistinguishable to the human ear and form one continuous stream of sound. We're warning you now, be prepared to have your mind totally blown.
Once you recover from the mind-bending mastery you just saw, bolt down to Dickens to catch the maximum-riffage of Miami metal legends TORCHE. Returning to Sled after playing the fest in 2013, TORCHE is back and ready to kick some ass.
Have it in you for one more? Head over to the HiFi club to catch a can't-be-missed set from Sinjin Hawkes + Zora Jones, who will not only be bringing their electronic-music mastery to the stage, but also their mind-melting audio-visual show, complete with a visual theremin and giant 3D-mapped versions of themselves. You can afford to have your mind blown one more time tonight, right?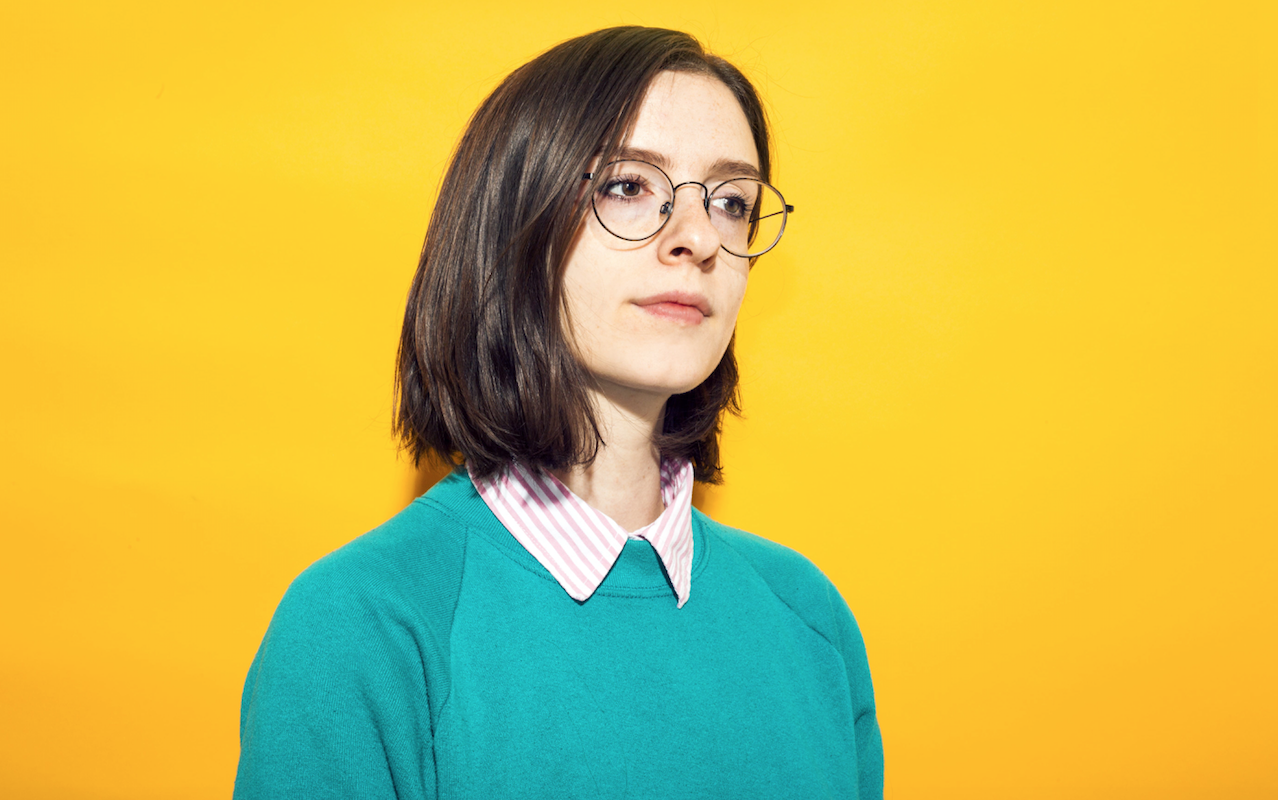 Option 3: Just a Taste
As we mentioned, Sled is a marathon, not a sprint. Maybe you work the next day or maybe you're just trying to save energy for the weekend. We understand! If you're only looking to hit up two venues on Thursday night, here's our suggestions:
If you like punk, then you're going to want to start your night off at King Eddy where indie-punk favourites Screaming Females will be tearing the roof off the joint with help from Edmonton's Counterfeit Jeans. Then, meander on over to the Ship & Anchor where you can get a taste of Calgary's punk scene with local acts Stripmall, Pill Crusher and Territories. Cap the night off with Julien Baker pick Worriers, and you can be home by midnight.
If you like indie, start off at the McHugh House for a stacked bill featuring hometown-heroes Lab Coast, Toronto solo-project Quaker Parents, and Vancouver favourites dumb and maneater. Once that wraps up, head down to the Palomino for two floors of indie-excellence including surf trio The Garrys, Calgary psych-outfit Sunglaciers, Vancouver indie-pop act Nice Apple and headliner/garage-rock queen Stef Chura (pictured, above). HOT TIP: Stef Chura releases her new album, Midnight, on June 7! Sled Island is the first stop on her summer tour, so come ready for a party!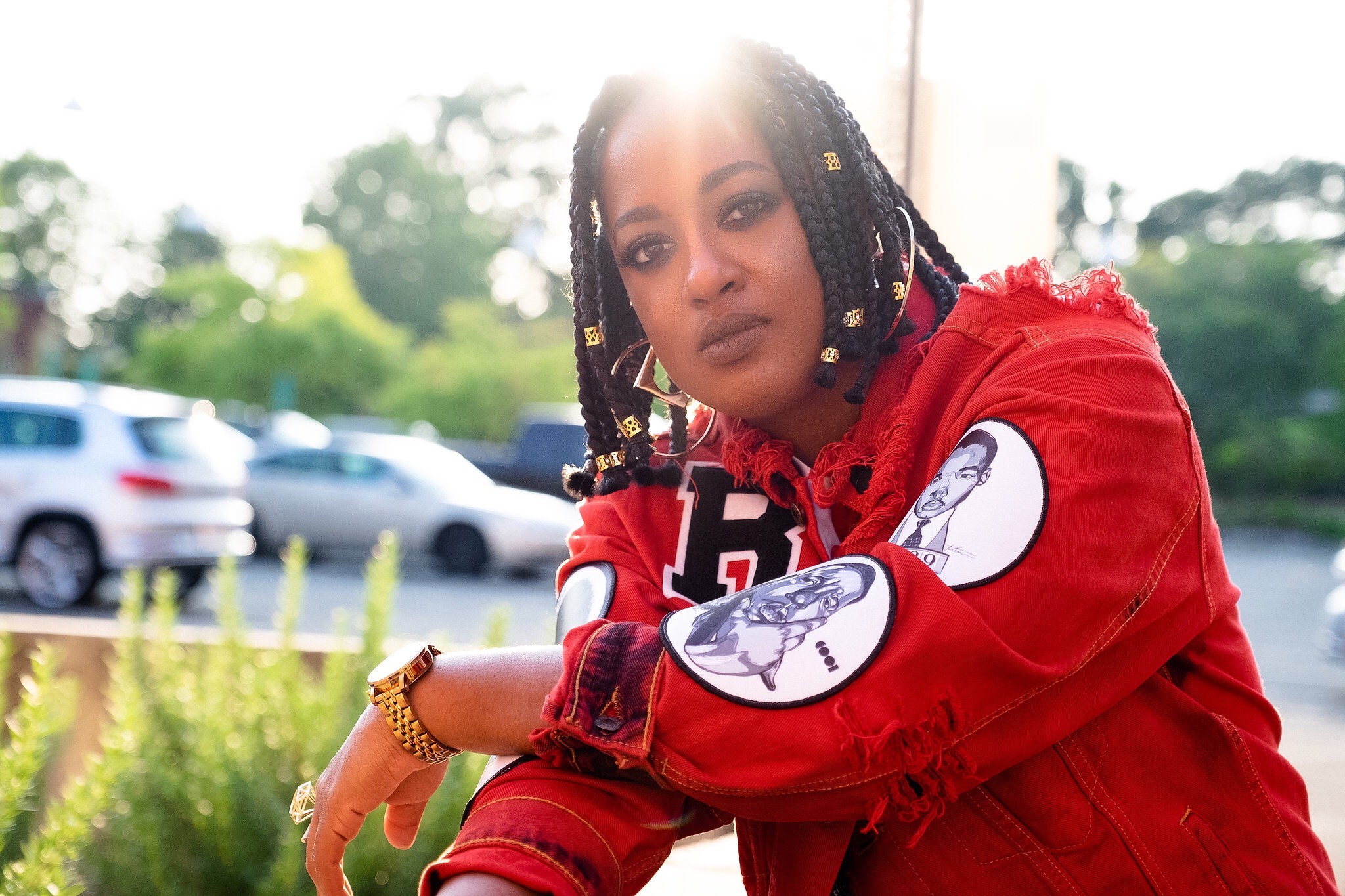 If you like hip-hop, you're in luck because two of the genres hottest names are playing Sled Island on Thursday night. Start off at The Palace Theatre where Grammy-nominated rapper (and frequent Kendrick Lamar collaborator) Rapsody (pictured, right) will be headlining. One of only six women ever nominated for a Best Rap Album Grammy, Rapsody's set is sure to be one for the books. She will also be joined by Toronto rapper Lex Leosis and local MC A.Y.E. As soon as that wraps up you're going to want to sprint over to Commonwealth for JPEGMAFIA. Advance tickets are sold out and we're predicting this one will hit capacity fast, so don't doddle. You'll also want to be there early in order to see all the amazing opening acts including Jae Sterling, Sinzere, Haf n' Haf, LYRIQUE and Louis Cza the Black Greek God.
Don't forget, your best bet for experiencing everything Sled Island has to offer is with a Discovery Pass! Just want to take in Thursday night? We also offer Thursday day passes, now available for purchase!
Permalink