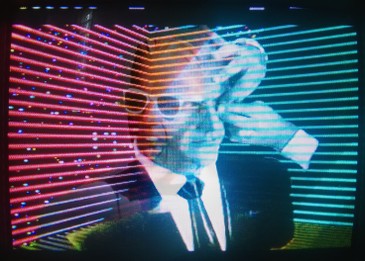 Sled Island is pleased to announce our visual art program for 2015! This year is all about exploring the boundaries of art, music and performance with projects that disrupt, reframe and challenge the theoretical and physical spaces of these complimentary art forms.

To mention just some of the many projects that we are excited about: Lisa Lipton's multi-venue performance crosses the genres of film, mixed-media installation, performance, theatre, music and drumming; the films of UK artist and filmmaker Dick Jewell reveal the infamous nightlife of iconic London clubs; Nicole Kelly Westman and Ryan Mathieson bring together conceptually distinct and geographically dispersed practices for a single collaborative performance; Mat Lindenberg invites Sled Island audiences to participate in a projection-mapped landscape that responds to movement and sound; and offsite/between-site projects by Jolie Bird, Natasha Jensen and Dana Buzzee, as well as Jill Stanton, bridge the physical spaces of Sled Island through guerrilla wheat pasting and site-specific interventions.
As previously announced, Sled Island has partnered with WRECK CITY for a new project called DEMO TAPE. Expect more details on this large-scale endeavor in the near future!

Check out the rest of the visual art program by clicking here. Remember that a festival pass is the best way to experience visual art, music, comedy, film and more. Get yours today.
Permalink