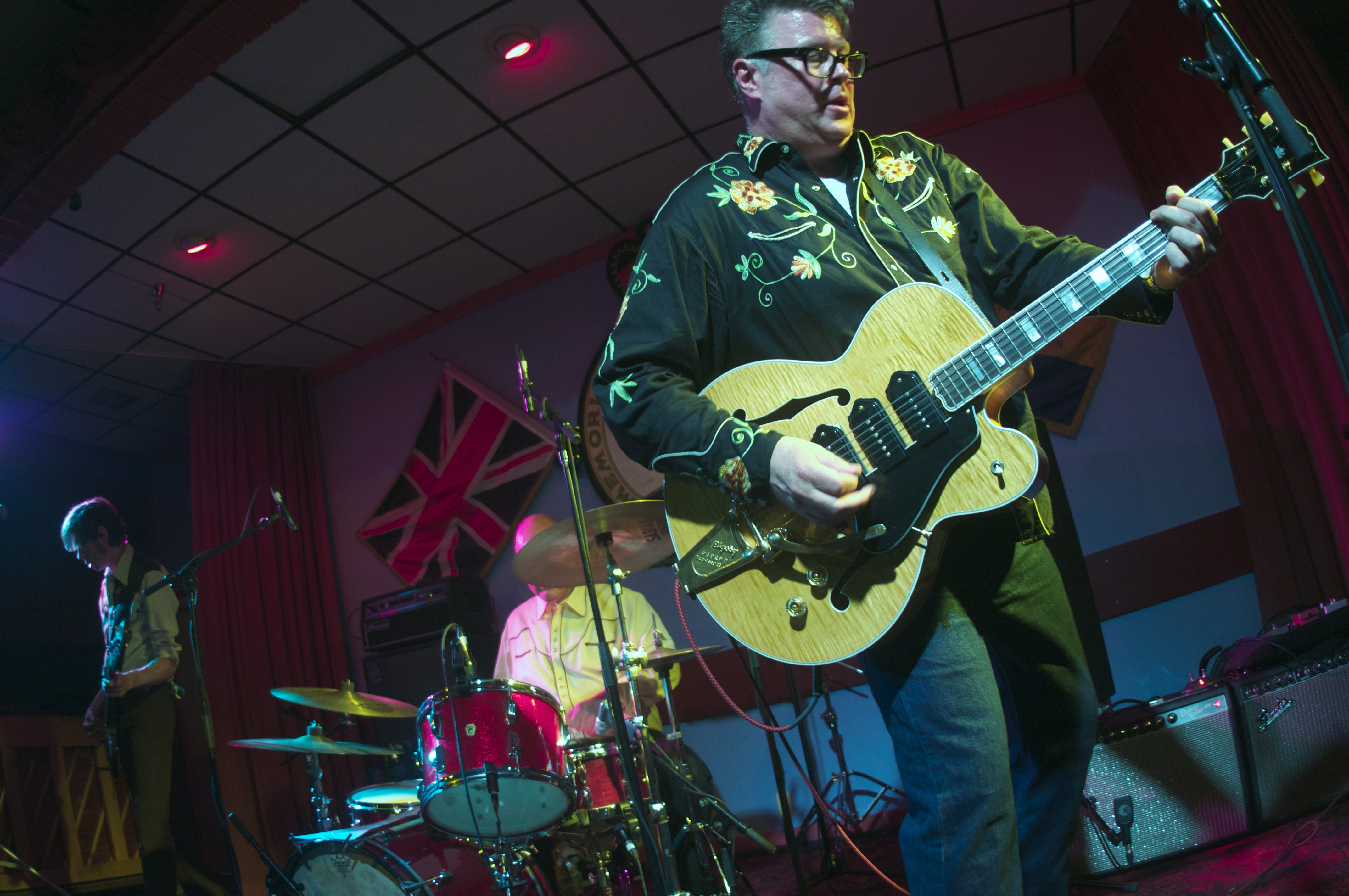 Wow! Sled Island's amazing first night is now under wraps! People came out in droves to multiple events at venues, large to small, all over the city. Comedy at the Auburn Saloon was packed from the get-go, the weather held up for the CSIF: Outdoor Classic Film Screening at the Old Y Courtyard, Shadowy Men on a Shadowy Planet delivered their hits and more at the No. 1 Legion and the epic secret guest at Dicken's turned out to be heavy rockers Boris from Japan!

Come one, come all to the East Village Block Party (4-10pm), the free outdoor event happening on the RiverWalk in the East Village. The event will feature live performances by Flosstradamus and more on a stage curated by the HiFi Club, a street-style skateboard competition hosted by Vans Shoe Company and The Source, a special edition of Calgary's favourite community arts market hosted by the Market Collective and YYC Food Trucks on site to provide festival goers with locally-made sustenance throughout the event!

Tonight features an absorbent amount of incredible Sled Island shows including Boris who will perform "Feedbacker" in it's entirity at Commonwealth, Tim Hecker's sonically dense set at Hillhurst United Church, Shabazz Palaces reaching new heights at Broken City, The Sadies rocking at the No. 1 Legion. Hot Snakes are performing a wristband-only event at Dicken's, show up early to get in. Don't miss this rare chance to see L.A. punk legends The Urinals at the Distillery, Chicago-based crooner Willis Earl Beal at Ironwood, the secret guest at HiFi Club, the incredible Reigning Sound at Republik, sweet singing Jolie Holland at Theatre Junction GRAND, Cherie Lily werkin' it at Twisted Element plus so much more!
Americana Folk Rock: Fiver at the Legion
Spazz Rock: Role March at Bamboo
Lo-fi Surf Rock: Cousins at Ironwood
Power Punk Jams: The Evaporators at National Music Centre
More All-Ages Fun: The You Are Minez! at The New Black
Perfect Pop: Sheer Agony at the Palomino
Experimental Noise: Androgynous Mind at Ship and Anchor
Pass pickup and purchase is now available at the Simmons Building (618 Confluence Way SE) in the East Village till June 22nd from 12pm - 8pm daily. Festival Passes are also available online and at Sloth Records. Olympic Plaza Tickets are available at Ticketmaster and Sloth Records. Walk Up Tickets will be made available at the doors for all Sled Island shows (except Dicken's on Thursday, June 21) subject to venue capacity.
Permalink