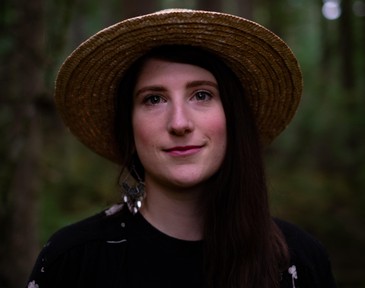 Every week between now and the start of the festival, we will have special guest bloggers writing about their top picks for Sled Island 2019! Check out their selections for a taste of what you can discover at this year's festival.
This week we have Kate Roberts, Content and Media Coordinator at the Alberta Electronic Music Conference.
---
Behind the scenes of the Alberta Electronic Music Conference you'll find us, a group of music nerds who love a diverse range of electronic music (and all music, for that matter). One of our favourite things about Sled Island festival is how eclectic the lineup is. It's an opportunity to discover new artists, fall in love with new genres, and broaden your musical horizons.
Our friends at Sled Island asked us to share our top picks from the 2019 lineup, so here it is. We hope you'll find your new favorite artist on this list!

From the Albertan home team (ok, so maybe we're a little biased):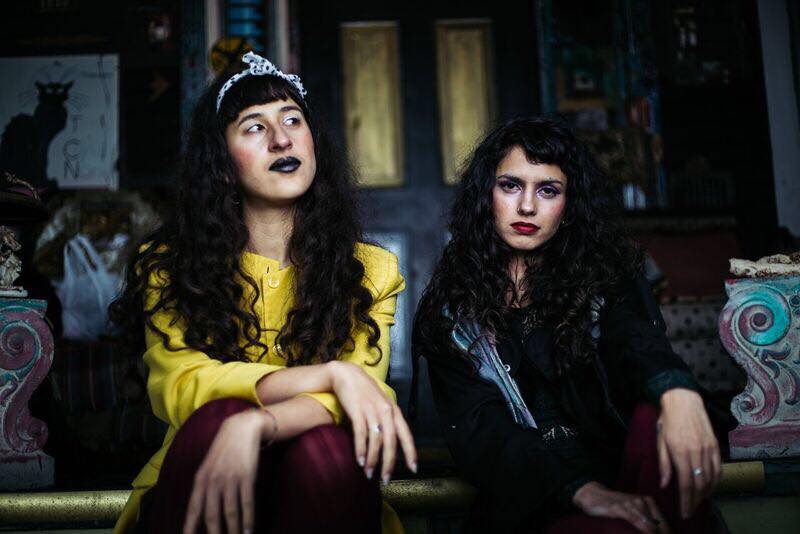 OAKK
Calgary's cutest bass music bad man. His music is melodically beautiful, highly energetic, and just plain fun. If you want to shake your booty non-stop, while grinning from ear-to-ear, then go to this set!
HomeSick
Representing Calgary, this man's musical resume is stacked to the ceiling! Seriously, hire him immediately to entertain your eardrums for the evening. His unconventional, high BPM footwork-inspired club beats merge with West Coast festival sounds to create a musical styling that is uniquely his own.
Pyramid Schema (pictured)
This duo of femme-forward, countercultural-icons mix disco, house, and R&B together. You're going to want to bring your dancing shoes for this one - this is party music!
ANZU
This Edmonton based duo is part of the Sweat NuDisco crew. Their sound combines classic disco with lo-fi house to deliver you some seriously feel good music.
Physical Copies
These far-out creative guys from Edmonton (which includes two members from Juno nominated band Shout Out Out Out Out), bring us dreamy synth pop with disco-electro undertones. They are guaranteed to deliver a highly entertaining and energetic performance.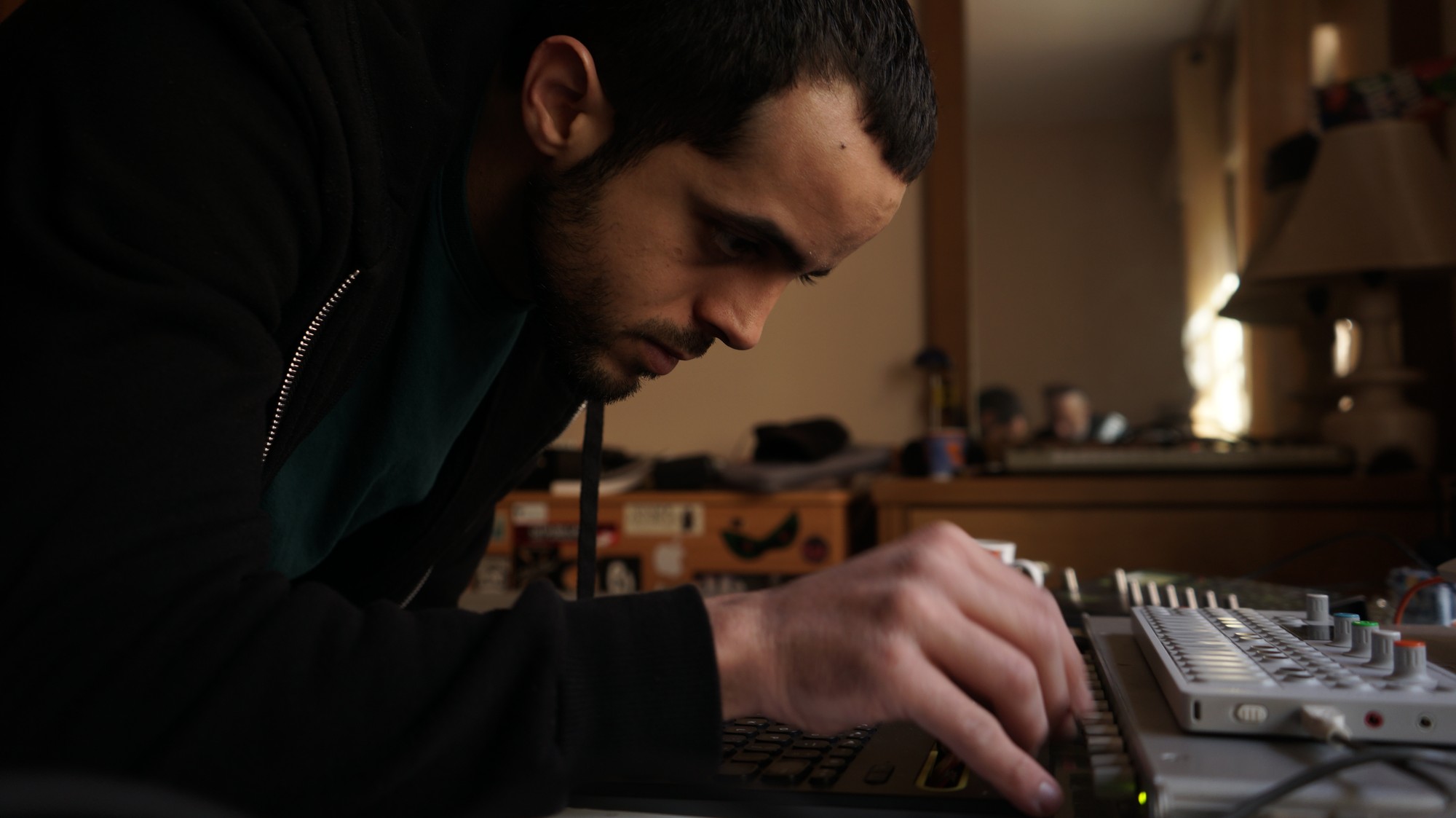 From the hip-hop and rap category:
Le1f
Part of the ever-flourishing New York City rap scene, his subversive flows showcase club music, New Orleans bounce, trap, and dancehall beats, making him one of those artists that is difficult to classify. But who needs clear genres when music is this high energy and effortlessly fun?
Jack Harlow
A young rapper from Louisville, Kentucky. Signed to Atlantic Records, his smooth southern drawl over melodic beats bang insanely hard. His tight curls and New Balance tracksuits make him look like a shy guy, but your jaw will drop when he starts to rap. His lyricism and flow will blow your mind.
Muqata'a (pictured)
Muqata'a means to disrupt or boycott. This Palestinian rapper, from the West Bank, is using his music to do just that; to stand up for a culture and heritage that is being attacked. His sound is dark, aggressive, and instrumental. His story is wild - he throws DIY underground parties in a city with a curfew. His music is politically charged, and you can feel that energy in your body.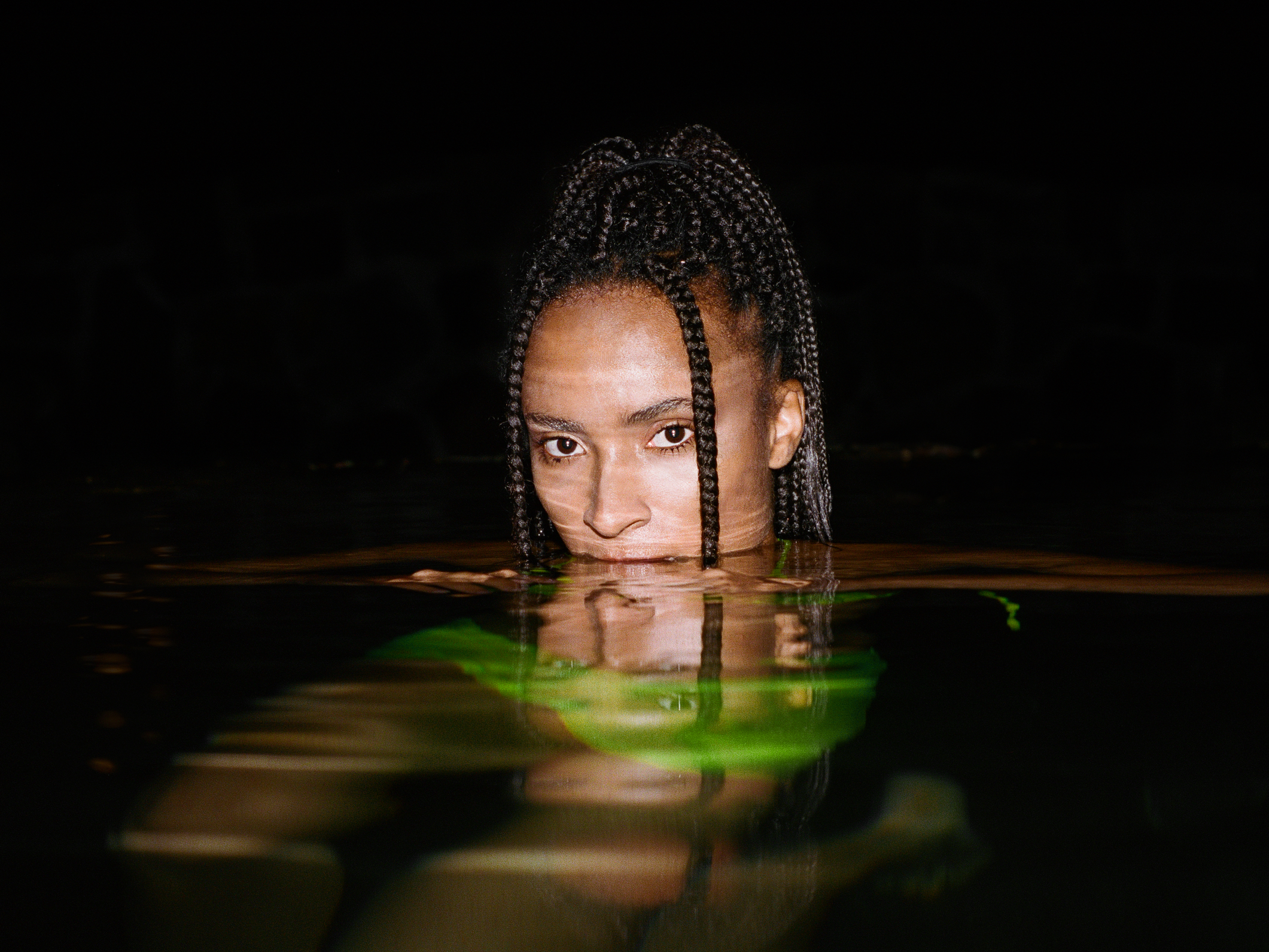 Shows that will be beautiful, artistic, and moving:
Selci
A Canadian electro-pop musician from Winnipeg. Her live performances invite you to completely immerse yourself in the experience. She has a hauntingly powerful voice that will leave you with goosebumps and a case of the serious feels.
Ouri (pictured)
A captivating Montreal live electronic act, that sits in the space between electronica and techno. If you're looking for a dreamy, beautiful, moving electronic experience, then don't miss this show!
Sinjin Hawke & Zora Jones Live AV
Experimental, mind bending bass music meets motion capture technology and artistic wizardry. One look at the footage captured on YouTube is enough to tell you that this will be a truly unique show. Only viewing it in person could do it justice.
AEMCON takes place November 13-17, 2019 in Calgary. Visit albertaelectronicmusic.com to learn more, or follow them on instagram at @albertaelectronicmusic.
Permalink