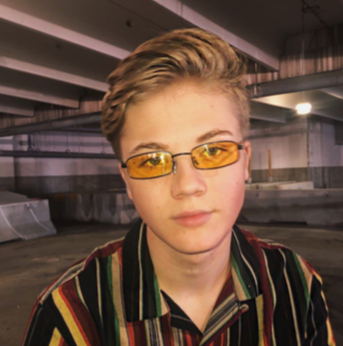 Every week between now and the start of the festival, we will have special guest bloggers writing about their top picks for Sled Island 2019! Check out their selections for a taste of what you can discover at this year's festival.
This week we have Connor Lang, high school student and blogger at Youth Are Awesome, who has picked some of his favourite artists playing all-ages venues!
---
Ciao! I'm Connor Lang, a current high school student and blogger for Youth Are Awesome, a website that's part of the volunteer organization, Youth Central. I may not have the musical talent or expertise, but like many, music has become a major part of my life. Is there really a better way to describe complex teenage emotions than with a mosaic of sound and hot-blooded lyrics? I think not, which is why I'm excited to randomly shake my limbs to the all-ages music of Sled Island 2019!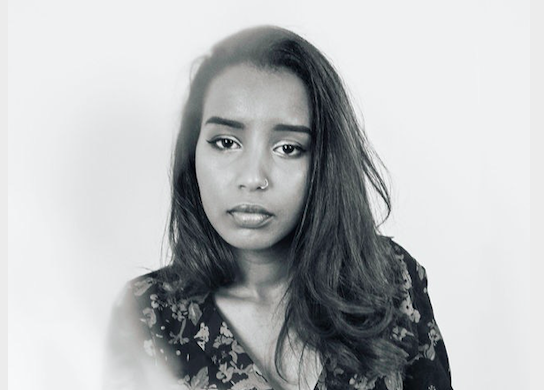 Silvering (pictured)
The rise of bedroom pop artists like Rex Orange County and Clairo has expressed a demand for musical honesty, personal voice, and DIY ingenuity. Shalom Toy of Silvering is among them, using her transcendent voice and soft sound to hold the listener comfortably close, while keeping them far away, desperate for more, at the exact same time. Her EP, 'Minefield Memory,' which includes artwork by Toy, is an intimate listen, catalyzed by a sincere voice with understanding lyrics. The sound of Silvering reminds me of the inwardness of sitting on the sidewalk outside of a house party. Silvering will take their bedroom outdoors to Central Memorial Park on June 22.
Dead Friends
A four piece, alternative garage band hailing from Alberta's capital, Dead Friends' up close and personal sound sends the listener on a haunting adventure of punk and psych. Their sound makes the hair on my arms stand up, and their impassioned performance evokes a similar feeling of anxiety and movement. While the tracks off of their self-titled album are largely full of loud and energetic instrumentals, their storytelling lyrical ability is made acutely present on tracks like 'Moving Day.' Performing for all ages on June 20 at Sloth Records, they're a must see for fans of personal punk.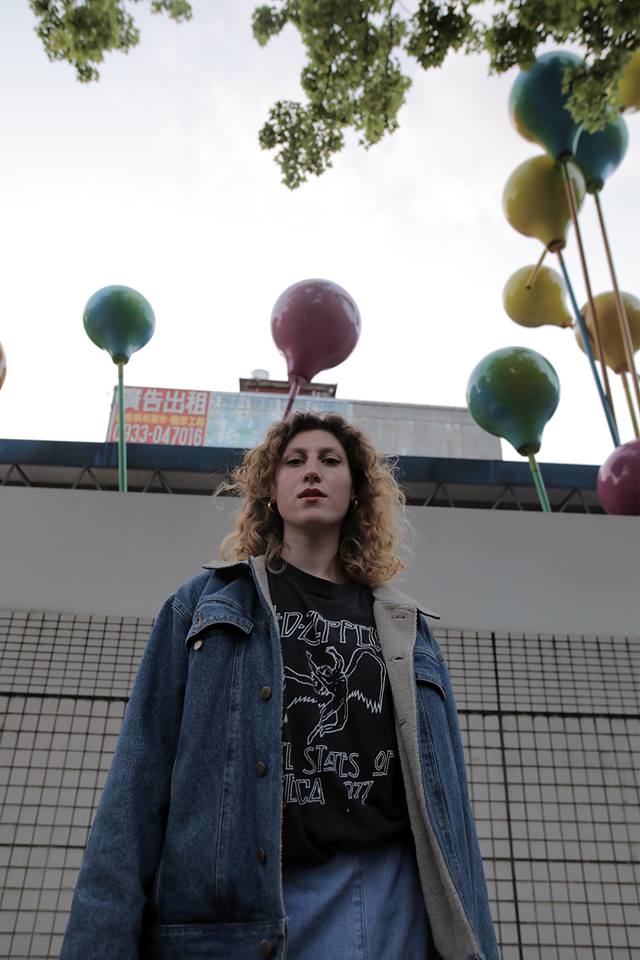 Squirrel Flower (pictured)
Squirrel Flower expertly contrasts at times thunderous alternative sound and painfully emotional lyrics with soft vocals and familiar imagery. The storytelling is relatable, the vocal ability is ethereal, and the music pulls the listener into a peacefully painful world where they are only an onlooker. Listening to Squirrel Flower's album, 'Contact Sports,' was a truly revolutionary experience of intimacy set in a Midwest American backdrop. I cannot begin to express the way the surreal and wispy, yet forceful vocals make me feel; its emotional and dynamic, only matched by personal and sympathetic lyrics. Songs like 'Midwestern Clay,' harmonize the two, making me just melt in my seat. Squirrel Flower is also playing June 22 for all ages... I'm definitely going to be in tears that day.
milk
Birthed in Vancouver B.C., the sound of milk matches the aesthetic of which the band originates. The bands' sound smells of firepits and sunshine, filling the senses with impressive guitar and silky sweet vocals. Their discography is impressive, matched only by refined visuals that encompass milk's sound and message, like in their most recent album to date, 'Mattress Ranch.' milk's sound makes me feel truly happy, and I'm excited to watch them perform outside in the sun on June 23 at Central Memorial Park (where they were practically destined to play).
The Sex Geckos
The Sex Geckos are chaotic, psychotic, and weird. They come from Saskatoon, and their album, 'The Static Tapes,' gives insight into their noisy and thundering style. The Sex Geckos' sound makes my heart pound. Use of piercing guitar and loud vocals acts in juxtaposition to particularly emotional songs like 'Black Dots,' which explores the desensitizing effects of drugs and alcohol in relation to breakups. For their very first radio interview, The Sex Geckos recorded this song on their phone just hours before. Also performing on June 20 at Sloth Records, this honest insight on life and sound is going to be an atmosphere altering show.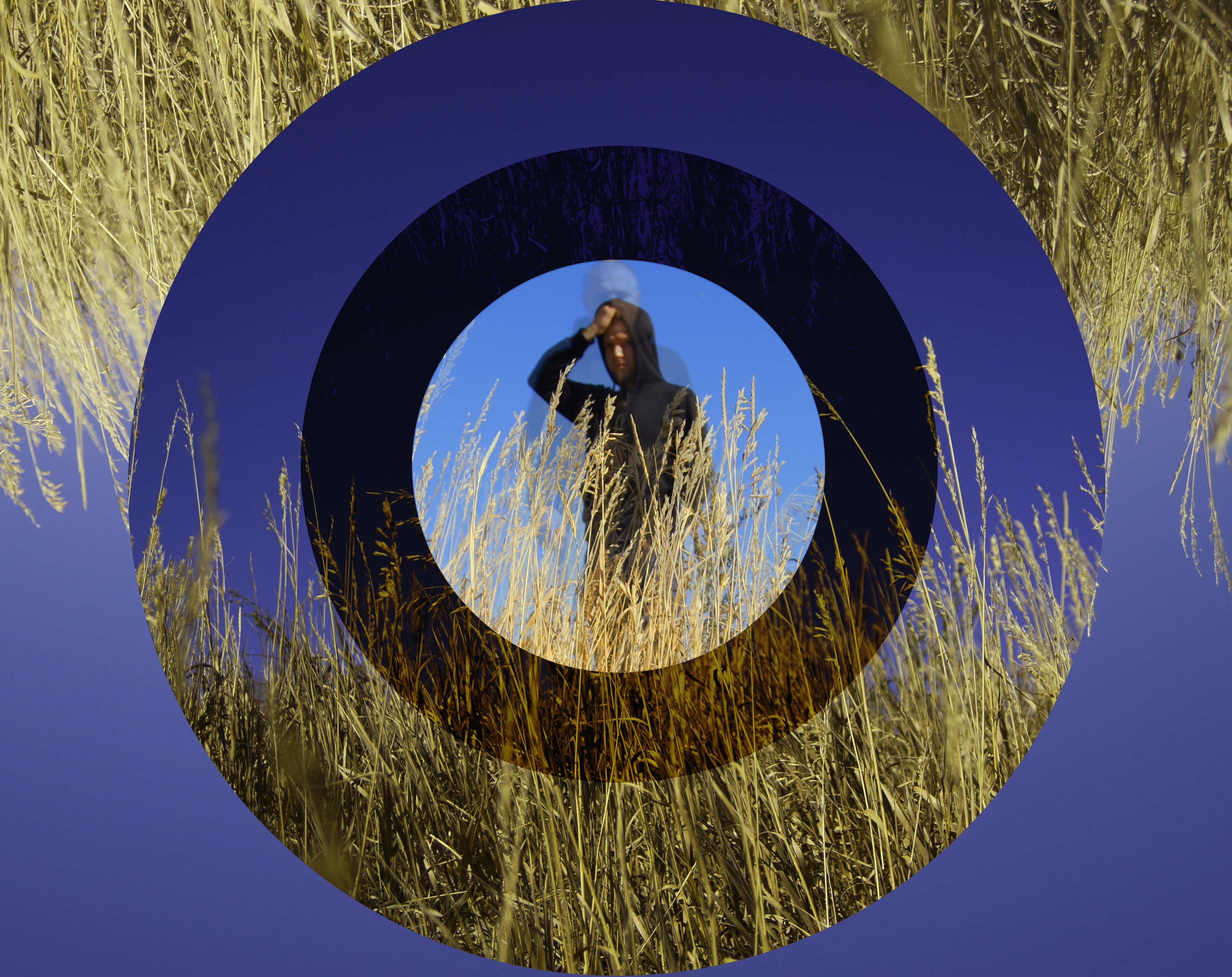 An Ant And An Atom (pictured)
Sean Warkentine's An Ant And An Atom from Lethbridge Alberta makes noise. The sounds are repetitive, often hinting at climax, but never reaching it. The drone music of An Ant And An Atom speaks loudly through simplicity, filling any space with an unwritten and open to interpretation narrative. Warkentine's album, 'Exterior,' is drone music and electronic. The outer space adjacent titles and anxious sounds painted a terrifying image in my brain, one of isolation and loneliness, but in an obscure way, one of triumphs. Yet, the album largely consists of a monotone. I hope to recreate the truly surreal and dazed feeling of the song, 'I Dreamt Of Reaching Space, But Couldn't Calculate The Escape Velocity For Reality,' at the McHugh House on June 22.
maneater
This fantastic trio was named after the song 'Maneater' by the ever-iconic Nelly Furtado, and they come from Vancouver, B.C. Their recent self-titled album is painfully catchy. The melted melodies, bright guitar, and airy vocals propel the listener out of their seats and on their feet. maneater's musical ability is refined, and sonically, there is a clear sense of style and delivery, making every song a pleasing and satisfying listen; it's bright, clean guitar-pop that seriously makes me want to dance and flail a couple of appendages. Their song, 'Health,' is a ray of sunshine with a suckerpunch of a chorus and a melody that just floats into my ears, stopping me dead in my tracks and making me move simultaneously. I'm beyond excited to be controlled like a puppet on June 20 at Sloth Records.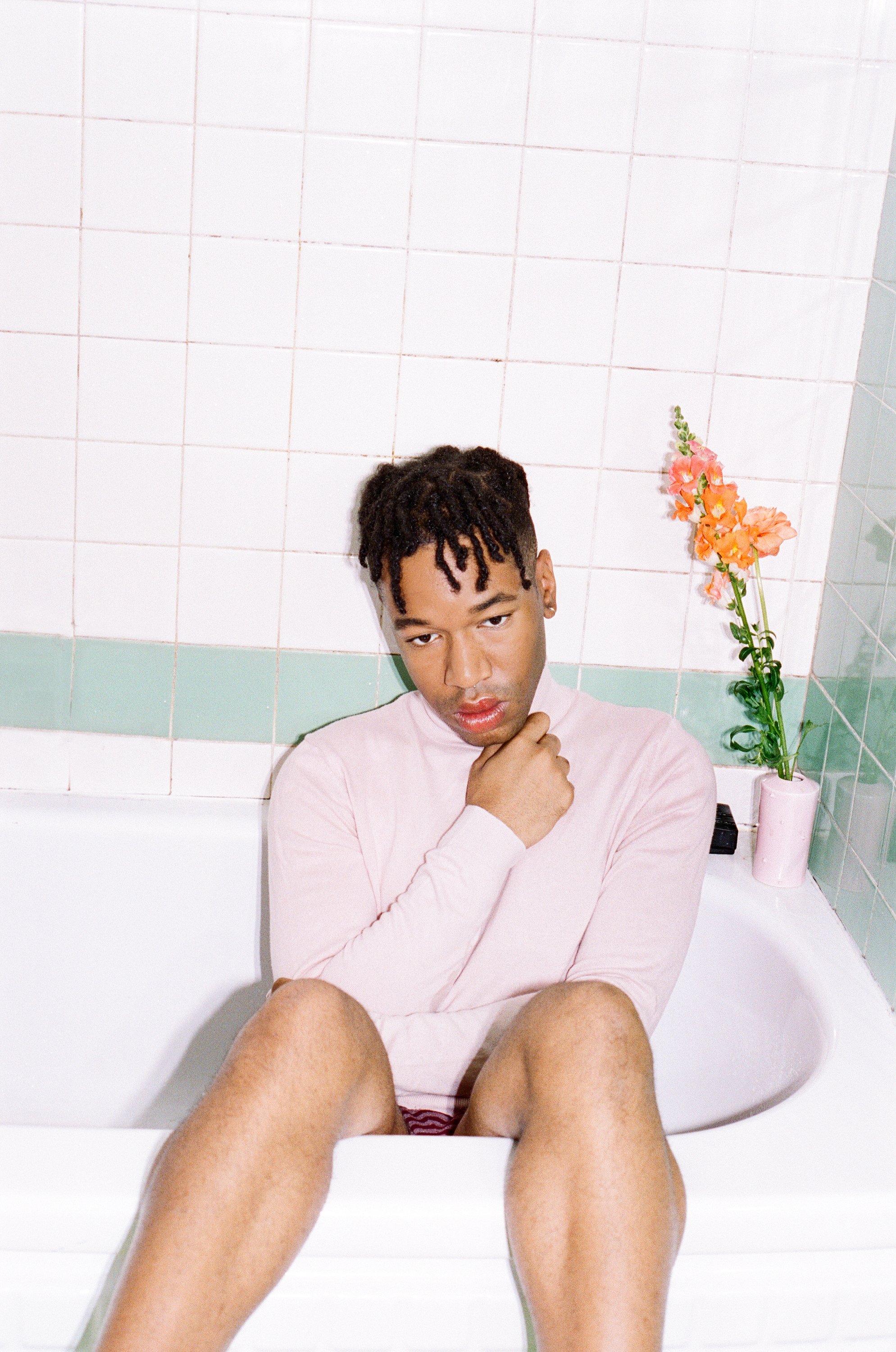 NOVEMBER (pictured)
BeInG a ScOrPiO, the name NOVEMBER immediately struck me. What I was not expecting through listening however, was such a painfully relatable artist with piercing lyrics to match. On his song 'Loverboy' from his EP, 'Romance in Silver,' NOVEMBER explains, 'I sing for love and sex and men who break their vows.' His voice is almost haunting, floating through every syllable and trailing off into a summery space. It's sexy pop destined to be the soundtrack for breaking into public pools at midnight and having your first kiss. His songs are love letters screaming out loud, making the listen even more powerful and personable. I'd like to point everyone towards NOVEMBER's music video for 'Endless Summer'... it's plainly beautiful and a little surreal. Coming all the way from Montreal, NOVEMBER will be playing for all ages at the McHugh House on June 22.
Beach Body
This surf-alternative band comes from Regina, Saskatchewan, perfectly projecting the fantasy sounds of warm weather. Beach Body is a personification of summer, a description of youth in the sun, and provides a profoundly peaceful experience. Listening to their latest EP, 'Curb Ciggiez,' I quickly found myself drifting away into a movie-like depiction of summertime, full of bright lens flares and salty water. I have a bit of a soft spot for their song, 'Connor Bought A Van,' (yes, maybe it's in part because of the name) on their EP, 'Plain Life.' The song is the epitome of the almost surreal aspect of the warm months, mixing a happy, peaceful feeling with a degree of dread and confusion, which is ultimately washed away by the waves and the sun; they end the song with 'Am I doing this right?' Beach Body will be playing for all ages on June 23, outdoors at Central Memorial Park.
Permalink