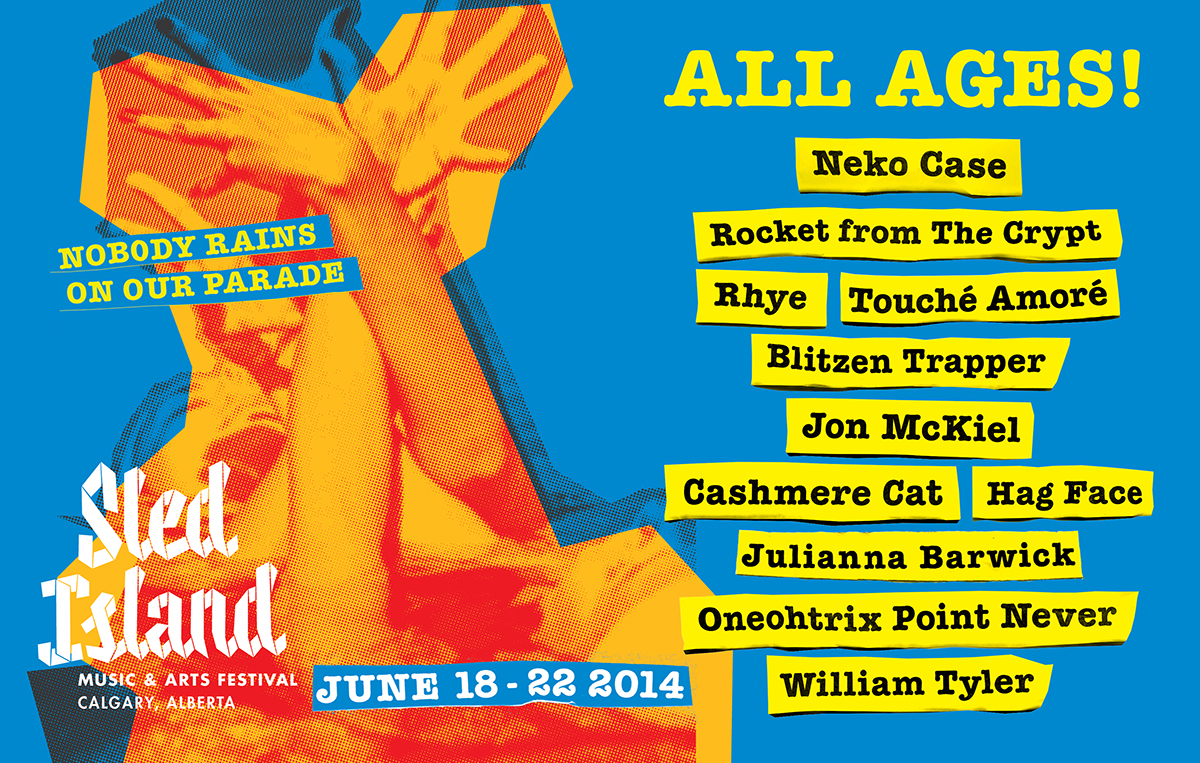 Another year of Sled Island, another exciting round of All Ages shows! With the festival only two weeks away, it's a great time to explore the options you get with an All Ages Pass, now on sale online and at the office, Sloth and Lukes Drug Mart.

Nearly 80 bands ranging from headliners like post hardcore institution Touché Amoré, luxury trap act Cashmere Cat, mind-expanding artistes Oneohtrix Point Never and Julianna Barwick and guest curator Kathleen Hanna (Bikini Kill, Le Tigre) picks Roman Polanski's Baby and Younger Lovers to local youngsters The Basement Demons and Beach Season and Calgary music royalty Bitter Fictions and Kris Ellestad! Not to mention Sled's largest attraction, two jam-packed days at Olympic Plaza starring Spiritualized, Neko Case, Rocket From the Crypt, Blitzen Trapper and more. At $50, an All Ages Pass is actually cheaper than admission to both days!

The sensaional music lineup is just the beginning! With a total of over 40 events across more than 15 venues, you can't miss our other programming. Every film screening at Sled Island is open to all ages and includes Kathleen Hanna doc The Punk Singer, examination of adolescence Teenage and much more. Visual Arts are also primarily unrestricted to those under age, with most "18 and over" openings open to all ages at later dates. Special events include among many things, an artist talk by Killer Mike at Beat Drop and the Polaris Music Prize long list announcement.

We're now rolling out another easy way to get familiar with the bands playing All Ages shows! Sled Island's All Ages Compilation is now live and available here! You can also head over to the lineup page and filter All Ages Option to see it all on one page.

We can't wait to see all our under age buds! Keep up with everything on the All Ages page and get ready for the time of your life!
Permalink