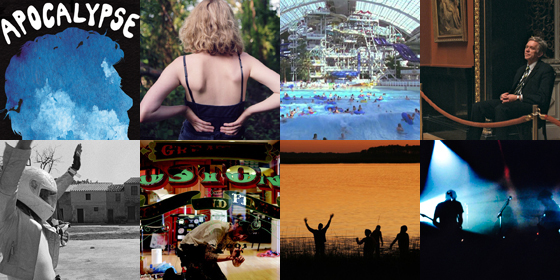 The 2013 Sled Island film program is better than ever running from Tuesday, June 18 through to Tuesday, June 25, find Canadian and Alberta Premieres of concert films, documentaries, narrative features, community presentations, music videos, and guest curated international shorts. Events include an outdoor Secret Cinema Bike-In with CSIF, nightly after-parties at Milk Tiger Lounge, and our Closing Gala for The Legend of Kaspar Hauser ( La leggenda di Kaspar Hauser). Also, confirmed is an Artist Talk and Workshop with North Country Cinema guest curators Kyle Thomas and Alexander Carson.

Be sure to check out the Canadian Premiere of Matt Porterfield's most recent feature film I Used to Be Darker with special guests in attendance. Sled Island and the Glenbow Museum are presenting the Alberta Premiere of Museum Hours directed by Jem Cohen, know for his Fugazi documentary (Instrument) and other collaborations with musicians including Patti Smith, Terry Riley, Godspeed You Black Emperor!, and R.E.M. The Mystery of Old Bathbath is a new puppet picture from Sled Island Alumni/Guest Curators (2010) Quintron & Miss Pussycat, and will be making it's Canadian Premiere at Tubby Dog!

For a more complete look at the film program, click here. More special events and screenings to be announced in coming weeks. Your Sled Island Discovery and Discovery Plus Passes get you into all film events, All Ages screenings are available with your All-Ages Pass. Get your passes now! Individual tickets will be available soon.
Permalink