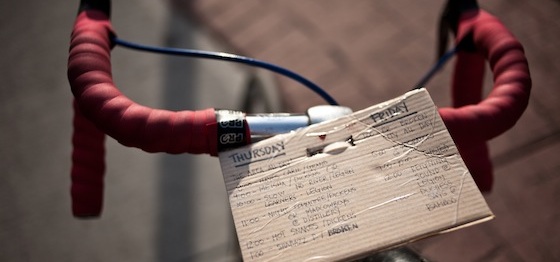 Sled Island is proud to continue to cultivate our Green Island initiatives and be a responsible member of our community. The Green Team is constantly working to better ourselves as an organization and become a leader in festival sustainability and enable others to do the same while enjoying their experiences at Sled Island! Do your part and bring your bike, put trash in its place and support our local community. Who says you can't fun while changing the world?

Some of the new initiatives being implemented by Green Island at this year's festival include a Bike Valet service at Olympic Plaza and East Village courtesy of First Calgary Financial and expanded bike parking at many key venues including the #1 Legion, Palomino and Flames Central. Together with Cenovus Energy we are aiming to divert a minimum of 75% of our waste from the landfill, but we need everyones help to make this happen! Also, limited number of Bike Rentals will be available during the festival thanks to Good Life Community Bike Shop, find out more details here.

We're also excited to announce that we'll be hosting a Green Island Bike Scavenger hunt on Sunday, June 16th as a pre-festival event. Check out the Facebook event to find out more details on how to sign up!
Permalink