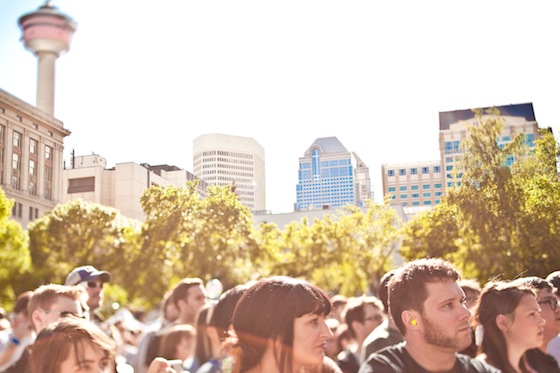 Sled Island wants to make it easy as possible for you and your friends to organize travel plans and find the best possible deal on a place to stay in Calgary during the festival from June 19 -22. Because of that we've put together these two pages, Getting Here and Accommodations to help you out.

There's a few different options on how to get here, first off, road trips are always one of the best ways to experience summer. Open highways, pals all around and saving money on gas. We've taken the liberty to create this ride share forum for anyone looking to connect with others hitting the road to Calgary for the festival. There are also several options to reach the city on the bus from services like Greyhound or Red Arrow. If you're looking to fly, now is the time to book! Whether you are flying within North America (American Airlines, Delta, United), within Canada (Westjet, Air Canada) or from further away, all major airlines fly into the YYC Calgary International Airport.

Once you get here you'll need a place to stay! Sled Island is proud to work with a number of key hotel and accommodations partners to provide artists and attendees with the best possible experience while visiting Calgary. We'd recommend the following hotels as your first look for Sled Island bookings - to find yourself amongst festival performers, The Fairmont Palliser is the place to be, if you're looking for a centrally located boutique hotel with an outdoor pool look no further than Hotel Arts, for the best of budget accommodations check out Hotelling International - Calgary City Centre and for a comfortable resting spot just outside of the downtown core look into the Hotel Blackfoot. All of these hotels have offered special rates for Sled Island attendees. Book your room today through us, these rates won't last long, we promise!
Permalink