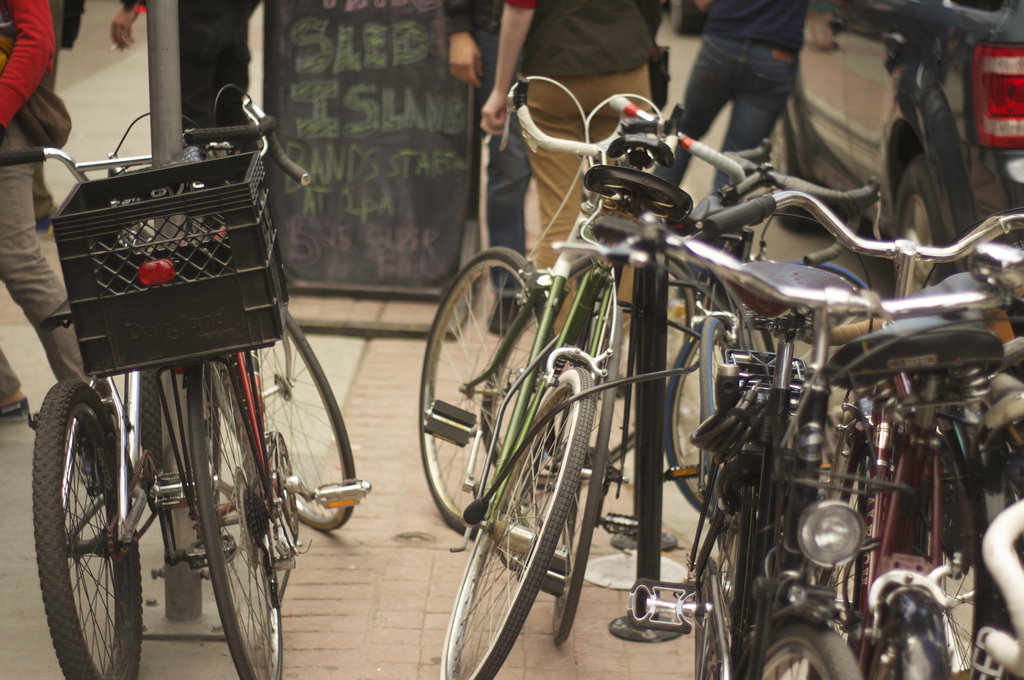 Green Island is an important aspect of the festival! Since it's inception, Sled Island has been continually working to lessen our impact on the environment and surrounding community. This year we've introduced bike racks through out the city and a bike rental program (email bikes@sledisland.com to reserve yours!) at our main festival hub, the Simmons Building in the East Village. Riding your bike around during Sled Island is not only a great environmental choice it's also the quickest way to get to the next show! Memorize The City of Calgary's pathways and bikeways map that can be found here.

Thanks to Cenovus Energy our main outdoor stage at Olympic Plaza is plastic water bottle free for Sled Island 2012! Be sure to bring your reusable water bottle and fill up at the nearest watering hole at Olympic Plaza. In an effort to minimize waste we'll have recycling & compost stations set up around Olympic Plaza to help sort any waste that is created. Feel free to spark a conversation with one of our outstanding Green Island volunteers about what they're doing and how you can help the cause!

Be sure to check out all the shows at the AREA in Inglewood, which is our official Green Island venue . There will be bike powered shows taking place with the help of Arusha and Cyclepalooza. All you need to do is hop on a bike to keep the music going. Special thanks to all out green sponsors that help make our efforts possible and to everyone doing their own part to create a better and cleaner environment for us all. Find out more about what's going and what can be done on Green Island's page here.
Permalink