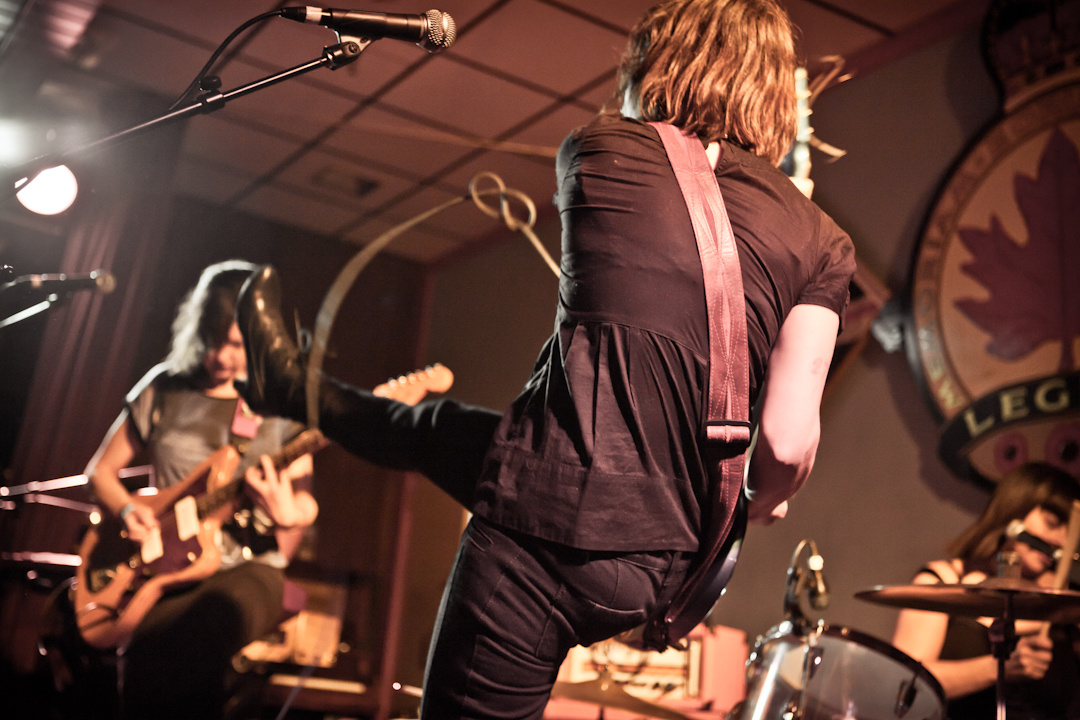 Tonight mark's the eve of the Sled Island Music and Art Festival and it's due time to get the party started! Start your night off at the C1RCA x Sled Island Poster Show (6 - 9pm) at Sloth Records. This is your chance to own a limited edition, three-colour, hand silk-screened poster by local designers and illustrators. Poster lovers should make their way over to The HiFi Club for Just Like Being There (7:20pm), an amazing documentary of the larger gig poster community. Stick around for a screening of She Said Boom: The Story of Fifth Column (9:30pm) followed by a Q&A with Don Pyle of Shadowy Men of a Shadowy Planet, whose bands in performing tomorrow night for the first time in 16 years with Dallas Good from The Sadies on bass at the No 1. Legion. Wowza.

Kicking off tonight at 7:30pm is Nudie Jeans Presents: The Best Effing Night of The Best Effing Week of The Best Year of the Best Life of Your Life Kick-Off Show featuring Calgary's beloved sons The Dudes, DJ Jonathan Toubin spinning straight 45's, Vancouver's poppy rockers Bend Sinister, the always quirky Shotgun Jimmie, and Calgary perennial hip hop prodigy Ricca Razor Sharp at the Commonwealth Bar & Stage. Festival Discovery and Discovery Plus pass holders will have access to the kick-off show and all shows at Sled Island subject to their venue capacity. Walkup tickets will be available for $25 at the door subject to capacity. Show up early to make sure you get into this phenomenal kick-off party with festival curator Danny Vacon plus all the incredible Sled Island fans that can't wait to get the non-stop party started for Sled Island 2012!

Pass pickup and purchase is now available at the Simmons Building (618 Confluence Way SE) in the East Village till June 22nd from 12pm - 8pm daily. Festival Passes are also available on the website and at Sloth Records. Olympic Plaza Tickets are available at Ticketmaster and Sloth Records. Limited Single Show Tickets are on sale at Prime Box Office and Sloth Records. Walk Up Tickets will be made available at the doors for all Sled Island shows (except Dicken's on Thursday, June 21) subject to venue capacity. Click here to get an overview on ways to attend Sled Island and remeber to show up early for any shows that you've got you heart set on! There's always plenty to discover at Sled Island!
Permalink