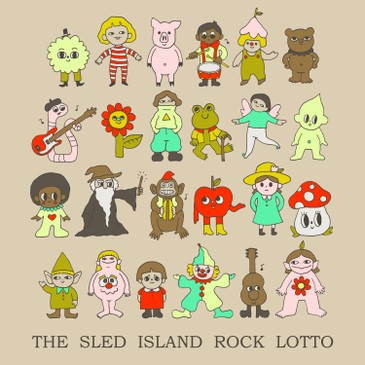 The wild and unpredictable Sled Island Rock Lotto makes its triumphant return this August with one heck of a twist: the release of a nine-song album of original songs recorded by newly formed, one-off Canadian supergroups!

Like the annual tradition it's based on, these bands were formed by drawing the names of the 45 participating musicians from across Canada at random, but this time they were tasked with writing and recording a brand-new song solely by sending ideas and tracks to each other from afar. All these brave and fearless bands will have released a song together before ever meeting each other in person!

What will Edmonton indie soul meets Saskatoon and Nanaimo psych rock meets Calgary hard rock and hip-hop sound like? Your guess is as good as ours, but we can't wait to hear it, and have faith that it'll be an absolute mind-melter. The full album will be released on August 6, but keep an eye on our social channels as we'll be announcing each band and its members over the coming weeks!

Pre-order your digital copy today!
Amazing cover art by Olivia Forsyth.

Permalink