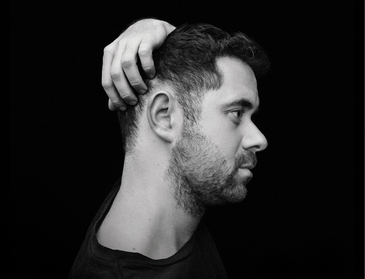 Sled Island is proud to present pianist and composer Jean-Michel Blais with opener Jiajia Li at Studio Bell on Thursday, October 4 at 7:00pm.
Dans ma main, Jean-Michel Blais' sophomore release, is an expansive album of post-classical piano with strands of electronic detail. Blending his conservatory skill and precise pop sensibility with synthetic accompaniment, Blais creates unique environments where the piano's intimacy can be subtly disrupted at any time.
Classically trained flutist Jiajia Li is being praised as "one of the city's finest and most adventurous flautists." She was the 2016 recipient of Canada's JUNO award micro grant and a multi-time scholarship recipient from the Banff Centre. Since her arrival in Calgary in 2014, Jiajia has forged her identity through music and performance, cutting across a wide range of modern musical experimentations and traditions. Currently a faculty member at the Mount Royal Conservatory, Jiajia is an active performer and has joined the sublist of the Calgary Philharmonic Orchestra.
Advance tickets are $20 at NMC.ca/Whats-On.
Permalink