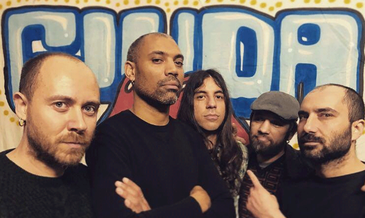 Tuesday, September 19
Doors 8:00pm
Dickens Pub (1000 9th Ave. SW)
Tickets $15 advance
Giuda bring their blazing rock 'n' roll show to Calgary! This Italian five-piece have stunned listeners across the globe with their mix of anthemic '70s glam hooks and punchy UK punk. Working from the same three-chord blueprint as groups like Slade, T. Rex and The Sweet, Giuda will take you back to a bygone era when music was all about monstrous riffs, bousterous attitudes, high-energy experimentation and fun.
Permalink