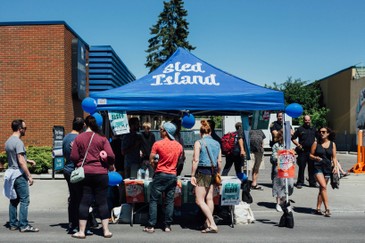 New for 2017! Sled Island's annual raffle is now available online. Even if you're already planning on attending Sled Island 2017, consider purchasing an entry (or three)! Proceeds help keep us going all year long.
Enter for a chance to win:
One entry for $5 - BUY NOW
Three entries for $10 - BUY NOW
DRAW DATE: May 21, 2017 at the Sled Island office (2206a 4th St. SW, Calgary, AB, T2S 1W9).
Winner will be notified by telephone or email. Must be at least 18 years of age and resident of Alberta to purchase.
Permalink