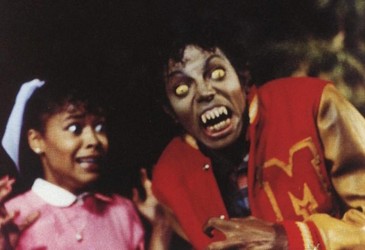 Last Halloween, CJSW 90.9FM and Sled Island closed out CJSW's Funding Drive with a massive Halloween party themed around a classic of 90s music: Big Shiny Tunes 2.
This year, we're turning the clock back a decade to present a night of covers honouring the biggest artist of the 80s: Michael Jackson!
Friday, October 30
Doors at 8:00pm
Royal Canadian Legion #1 (116 7th Ave. SE)
Tickets $10 advance
19 Calgary acts will put their own spins on Michael's biggest hits, from "Off The Wall" through to "Earth Song." Bands include Crystal Eyes, No River, Shaani Cage, Aleem Khan, Orthicon, Melted Mirror, The Evan Wilson Sexperience, Chron Goblin, Outlaws of Ravenhurst, Untrained Animals, Kiran & Corinthian, Lucid 44, members of Devonian Gardens, Funkensheist, Dominic Pierce, DRI HIEV, Rap X and more to be announced.
Upstairs, shake your body to a video dance party featuring a spread of tunes from the 80s and beyond!
Thanks to our official beer sponsor, Big Rock Brewery!
Permalink