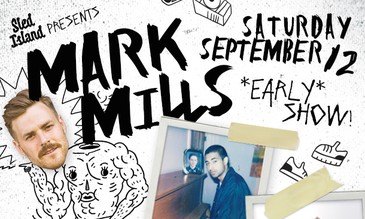 Sled Island is pleased to present Mark Mills with Aleem Khan and Doug Hoyer on September 12 at Commonwealth Bar & Stage (731 10th Ave. SW).
You can talk all you want about the infectious sonics of Mark Mills' power-posi sex-pop jams, but you'll be missing the point. The man himself is a burning torch of furious love, at once beautifully mundane and larger than life. All it takes is to hear one of his searing anthems or to catch a single glimpse at one of his frenzied performances and you'll know; Mills is an unstoppable force of hooks, charm and exuberance.
Early show! Advance tickets available here.
Permalink