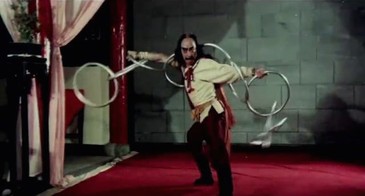 Sled Island loves film, and nobody knows film better than John Tebbutt, Calgary's Video Vulture!
We're beyond excited to co-present a new monthly film series at Good Luck Bar featuring films selected by the Video Vulture himself. First up: 1983 kung fu comedy Shaolin Drunkard on July 26. John will give a brief introduction/lecture at 7:30pm and the film will screen at 8:00pm. After the film, John will host a Q&A and tease the next screening. Doors at 7:00pm.
This event is free, licensed, and yup—we'll even have free popcorn!
Permalink