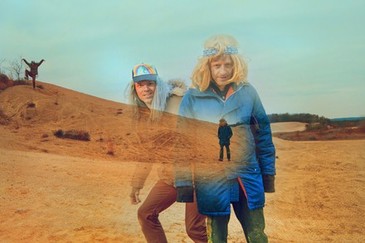 Need a little expert endorsement to narrow down your Sled Island schedule? We've got just the thing. Some of our favourite DJs at CJSW have compiled their picks alongside links to Soundcloud streams. Next up: Punk/Metal/Heavy/Psych from Kai Sinclair.
Drive Like Jehu
Back together, and playing a very small selection of reunion shows this year, Drive Like Jehu are blessing us with their angry post-hardcore assault. Yay!



Old Man Gloom
A supergroup of insanely talented Boston area musicians having fun and making crushing sludge. Guitarist/vocalist Aaron Turner will also be performing at Sled with his new project Sumac. For fans of all things loud and evil.



Lightning Bolt
I'm not sure I can pile any more superlatives onto the excitement many are already feeling about this one. Intricate, insane, tinnitus-inducing. It's bucket-list material to see the Brians (Chippendale and Gibson) turn us all in to fine dust.



Pissed Jeans
Heavy noisy punks from Pennsylvania. Sweat out all of your pent up anxieties resulting from the modern-condition, with your friends! I highly recommend you watch the music video for the track I chose here: "False Jesii Part 2", it's magic.



Turnstile
Groovy as hell, the tastiest riffs, metal influences. Turnstile are a bright shining star in hardcore punk. Music for backflipping to.


Permalink