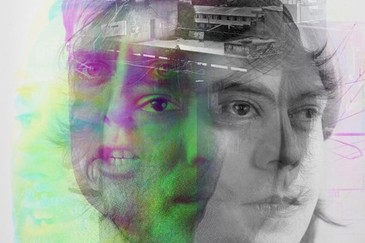 Need a little expert endorsement to narrow down your Sled Island schedule? We've got just the thing. Some of our favourite DJs at CJSW have compiled their picks alongside links to Soundcloud streams. First up: Experimental/Other from Whitney Ota.
1. Godspeed You! Black Emperor
One of my all-time favourite bands. Finding out about Godspeed You! Black Emperor was one of the most important discoveries I made, in my musical development. The first album that really caught my attention was Lift Your Skinny Fists Like Antennas to Heaven. I then went backwards, listening to F# A# ∞ and Skinny Fists on repeat every day for a good year or two. Of course, finding out about Godspeed led me down the rabbit hole of all things Constellation Records, Alien 8, Kranky Records and a whole scene of Montreal music that blew my mind. I never thought I'd get the chance to see these guys, and for that reason, they're my #1 must see at Sled Island this year.



2. Body/Head
Body/Head is pretty much a perfect band. Of course, everyone knows Kim Gordon from Sonic Youth, but many might not be familiar with the name Bill Nace. Nace is a giant in the experimental guitar scene, releasing countless amazing albums on amazing underground labels (along with his own Open Mouth record label) and pushing the boundaries of what can be done with a guitar. The two of them create an uncompromising, artistically inclined, sonic landscape that is challenging and rewarding.



3. Avec Le Soleil Sortant De Sa Bouche
A new addition to the Constellation Records roster, but made up of Montreal experimental vets. The band is made up of members of bands like Fly Pan Am, Set Fire To Flames, Red Mass and Black Givre. They create a version of avant-rock that ends up sounding like danceable krautrock, with a nod to electronic pioneers in library music and musique concrète. It will be sure to be a thrilling live experience!



4. Ben Frost
One of the most powerful experimental electronic musicians around today. Frost's music is at times punishing and transcendental, while other times minimalist and a-tonal. This polarity works to make his music some of the most unique and immediately identifiable in the genre. This is sure to be a rapturous experience for the body and mind.



5. Jaga Jazzist
Probably the most interesting thing about Jaga Jazzist is the fact that nobody knows how to classify them. Are they a jazz band? Electronic band? Rock band? Prog? Psych? What are they??? Maybe it isn't important. What is important is the fact that they have managed to carve out a sound for themselves that is truly unique, melding great musicianship with ideas untethered by what's possible. They strive for the impossible and surpass their goal every time. Those that know them on album will surely be curious how they pull this off in a live setting. Be sure to check them out Saturday night at the Republik.


Permalink