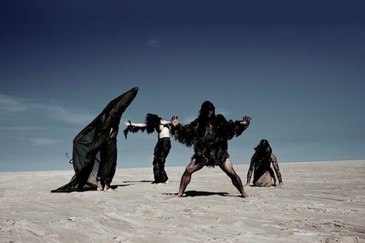 Get ready—we're adding four more headliners to the Sled Island 2015 lineup!

Sludgy, post-metal titans Old Man Gloom (made up of members of Isis, Converge, Zozobra and Cave In) will headline Dickens (replacing Pentagram) on Wednesday, June 24! All Pentagram ticketholders have been refunded online and those holding physical tickets should return to their point of purchase to receive a refund as these tickets will not be honoured for Old Man Gloom. Tickets for Old Man Gloom are now on sale here.

But wait, there's more! VICE and Fido will present Unfiltered, a party open to Sled Island passholders and those who RSVP, at Nite Owl on Saturday, June 27! This stacked lineup includes past Sled Island performers Keys N Krates plus next-big-thing rapper Jazz Cartier and chilled beat maestro High Klassified. Stay tuned for RSVP details or purchase your festival pass now!

In less exciting news, Danny Fields and Brendan Toller are no longer able to attend Sled Island. Subsequently, A Conversation with Danny Fields has been cancelled, while Danny Says will still screen at the Hifi Club on Tuesday, June 23.
Permalink