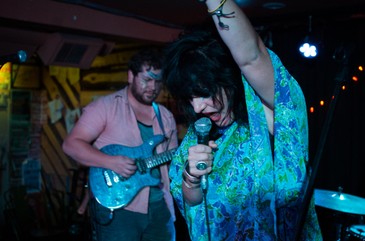 What do you get when you throw 30 of Calgary's best-loved musicians in a room, have them draw names from a hat to form new bands on the spot, and give them less than 12 hours to write and perform new material?
Find out at the next Sled Island Rock Lotto on Saturday, December 19 at 9:00pm at the Palomino Smokehouse and Social Club (109 7th Ave. SW)!
Tickets are $10 at the door. Presented by Big Rock Brewery.
Permalink