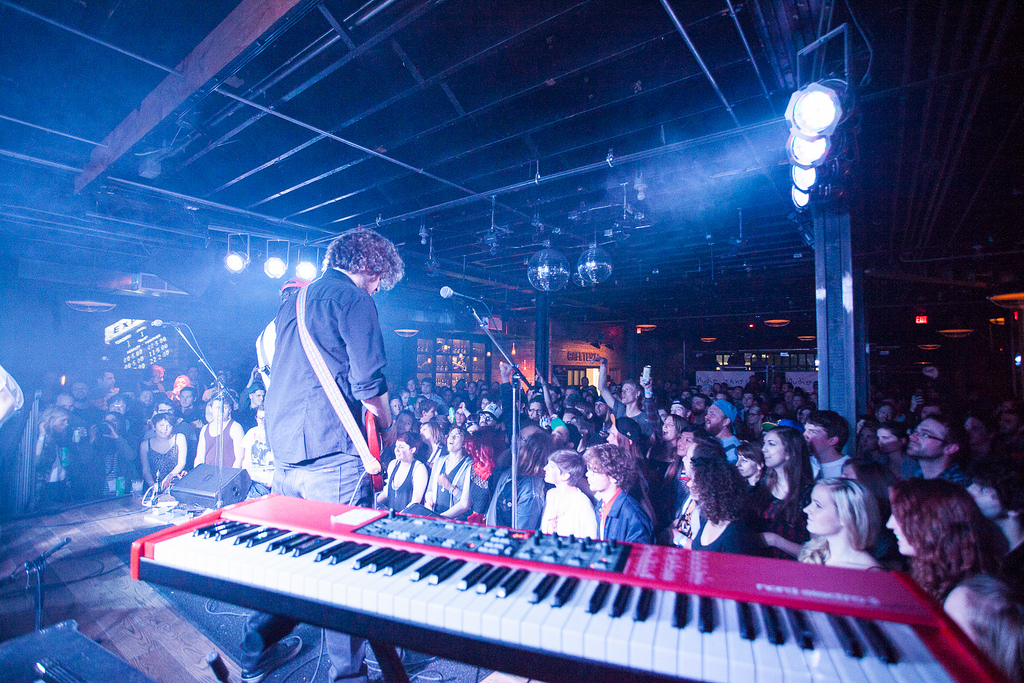 While the official start to Sled Island isn't until tomorrow, we're getting the party started early! It's been a long time coming and we're ready to wild out. Read on for every-thing you need to know about the Sled Island sneak peek.
Tonight's marquee event is the Kick-Off Party presented by Nudie Jeans featuring the surfy garage of Portland's The Shivas headlining upstairs and local freakazoids The Slabs handling the basement. The bill is rounded out by The Mandates, Slow Down, Molasses, 36?, Witchstone, Ayoo Angie (replacing Young Braised) and Tigerwing. Wild Rose Soul Club are on DJ duties with spins to keep you dancing all night. One more thing you should know about this event is that Nudie and Leo are hosting a pretty rad contest. Check out the details. Wanna get started even earlier? SO WHAT hits the New Gallery +15 Window Space starting at 6pm. More art is on offer with a Sled Island tradition: The 8th Annual Poster Show! We're unveiling the designs of local artists for some of our most exciting headlining acts at Forbidden, located at 1209 1st Street SW. Running in conjuction is St(ILL) Life Show, which exhibits works ranging from oil paintings to commercial illustration. For thrill seekers, try a special edition of Punk Rock Bingo at the Ship & Anchor! If you're making your way around on two wheels, the only sure way to have fun is to stay safe. Read up and be responsible on the roads!
Check the online schedule to get up-to-date set times and build your own schedule. Don't forget to use our Mobile Version for access on the go.

Keep up on and participate in all the Sled Island action! Follow us on Facebook, @sledisland on Twitter and Instagram. If you want your posts to get out there, use #SledIsland, #Sled2014, #GetYourSledOn and for those moments of triumph, #NobodyRainsOnOurParade!
Make sure you have your wristband before rolling up! Pass Pickup happens at The Fairmont Palliser (133 9th Ave SW), 10am to 10pm with passes and merch on sale there and at the shop. We do welcome walk-ups at shows but as always, it is subject to capacity. Let's kick this thing off right!
Permalink