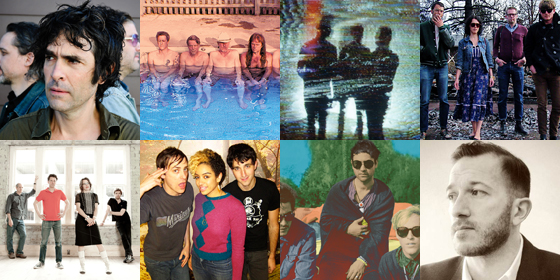 Sled Island is jam-packed with incredible shows at venues ranging from Calgary mainstays like Republik, Broken City and The HiFi Club to festival-specific sites like #1 Legion, Golden Age Club and more during the festival from June 19 - 22. While the Festival Discovery Pass is the recommended way to experience the overall festival, we realize not everyone has the chance to attend all four days. As such there are a limited amount of advance tickets available for select shows throughout the festival. Advance tickets for shows featuring headliner performances by Jon Spencer Blues Explosion, Superchunk, Hollerado, Iceage, Colin Steson, Torche, Swans, Thee Oh Sees, Metz, The Night Marchers, Ryan Hemsworth plus many more are on sale now!
These single show tickets are in addition to the previously-released tickets for Olympic Plaza events featuring Explosions in the Sky with guests on Friday, June 21 and The Jesus and Mary Chain with guests on Saturday, June 22 plus Flames Central shows including Joel Plaskett Emergency with guests on Friday, June 21 and Divine Fits with guests on Saturday, June 22 on sale now.
Check out the Tickets page for a full listing of advance tickets and get a preview of the festival schedule that we'll be announcing on May 28th. Physical tickets for the just-announced shows will be available at select retail outlets starting next week.
Permalink