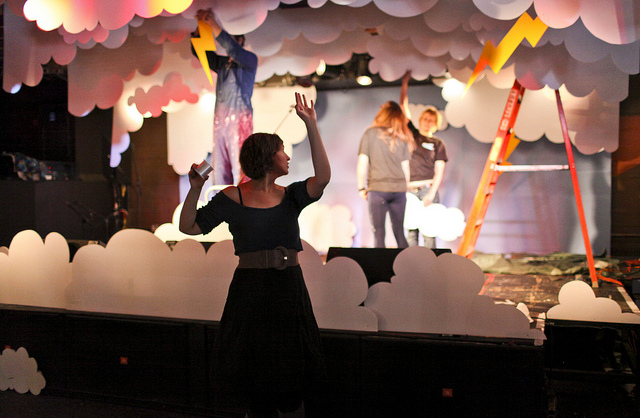 Working closely with the Sled Island team, the Visual Arts Coordinator will be responsible for helping to plan, program and execute Sled Island's Visual Arts program for the 2013 edition of the festival. This is a development position, with the chosen applicant receiving valuable experience in art curation and exhibition logistics as well as insight into festival planning. The chosen applicant will receive guidance and mentorship from Sled Island staff and visual arts professionals alike.

Essential Duties and Responsibilities:

- Assist in the selection of visual arts exhibitions and performances;
- Liase with the visual arts community - galleries, exhibition spaces, artist run centres;
- Track budgeting of individual and overall visual arts programming;
- Assist in scheduling openings and performances;
- Work with Sled Island's technical director to assess technical needs;
- Collect relevant information (photos, bios and artist statements) from participating artists;
- Assist in developing a visual arts-specific media list;
- Work with the Sled Island volunteer coordinator to assess volunteer needs for the arts program;
- Provide a wrap-up report to the festival;
- Other duties as assigned.
This is a volunteer position.
If you are a student, there is the possibility to receive a $1,000 bursary from the SCIP program. Students, please apply directly through the SCIP website.
Otherwise, please provide a cover letter and up to date resume to Maud Salvi at maud@sledisland.com
The deadline to apply is 4:00pm MST, Sunday, April 21st.
Permalink