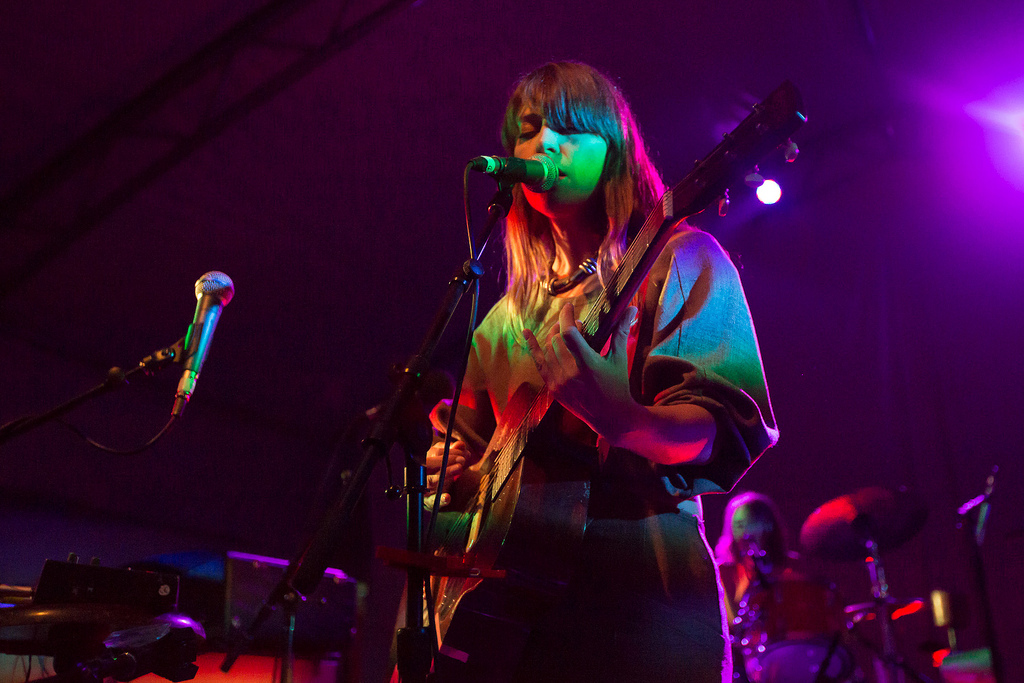 Another fantastic edition of Sled Island 2012 has come and gone! The sixth annual music and arts festival was the most successful to date and featured 246 bands, 11 comedians, 11 film screenings, 22 art installations and 9 special events taking place in 38 venues over 6 days in Calgary, Alberta. The first annual East Village Block Party was a huge success drawing massive crowds from all walks of life to enjoy music, sunshine and food trucks on a Thursday afternoon.
This was another year marked by unreal performances in unique spaces. Highlights from Sled Island 2012 include Feist mesmerizing the rain-soaked crowd at Olympic Plaza, Hot Snakes' sweaty and relentless show at Dicken's, Thurston Moore's perfectly destructive set at Theatre Junction GRAND, Willis Earl Beal's stunnner at Ironwood, Tim Hecker blowing minds at Hillhurst United Church and Andrew W.K. joining The Evaporators for an epic afternoon set at the Ship and Anchor. Spirits kept strong even in the rain as festival goers came out in full for the festival's highest turnout to date. It's safe to say this was our best year yet!
Sled Island continues to grow every year! It's become a celebration of international talent combined with a variety of emerging acts to be discovered and incredible local artists performing across a variety on venues concentrated in downtown Calgary and the surrounding areas. The festival would not be possible without the generous support from our over 80 partners, 400+ volunteers, 100+ accredited media, the board of directors, festival staff and many others that dedicate their time and passion to make Sled Island into what it has become today. As the festival grows, more people continue to embrace the magic of Sled Island and new friendships are made! It's important to remember that spirit of Sled Island doesn't have to end with the festival. There's tons of great stuff to do in Calgary year-round. Going out with pals, eating amazing food and hosting visitors can all be done. The energy that exists during Sled Island exists within us. Calgary is a great city if we want it to be. It takes a lot of small steps to keep it up! We encourage everyone to ride their bikes, host parties and enjoy life to the fullest.

The planning for Sled Island 2013 is already underway! Our festival dates have been set for June 19 - 22, 2013. Keep posted for early bird passes on sale, the initial lineup announcement and more details coming soon. Based on the success of Sled Island 2012, you can only expect that Sled Island 2013 will be bigger and better than ever with more incredible performances in unique spaces, plus comedy, film, art and an expanded special events section! Stay tuned.
Permalink