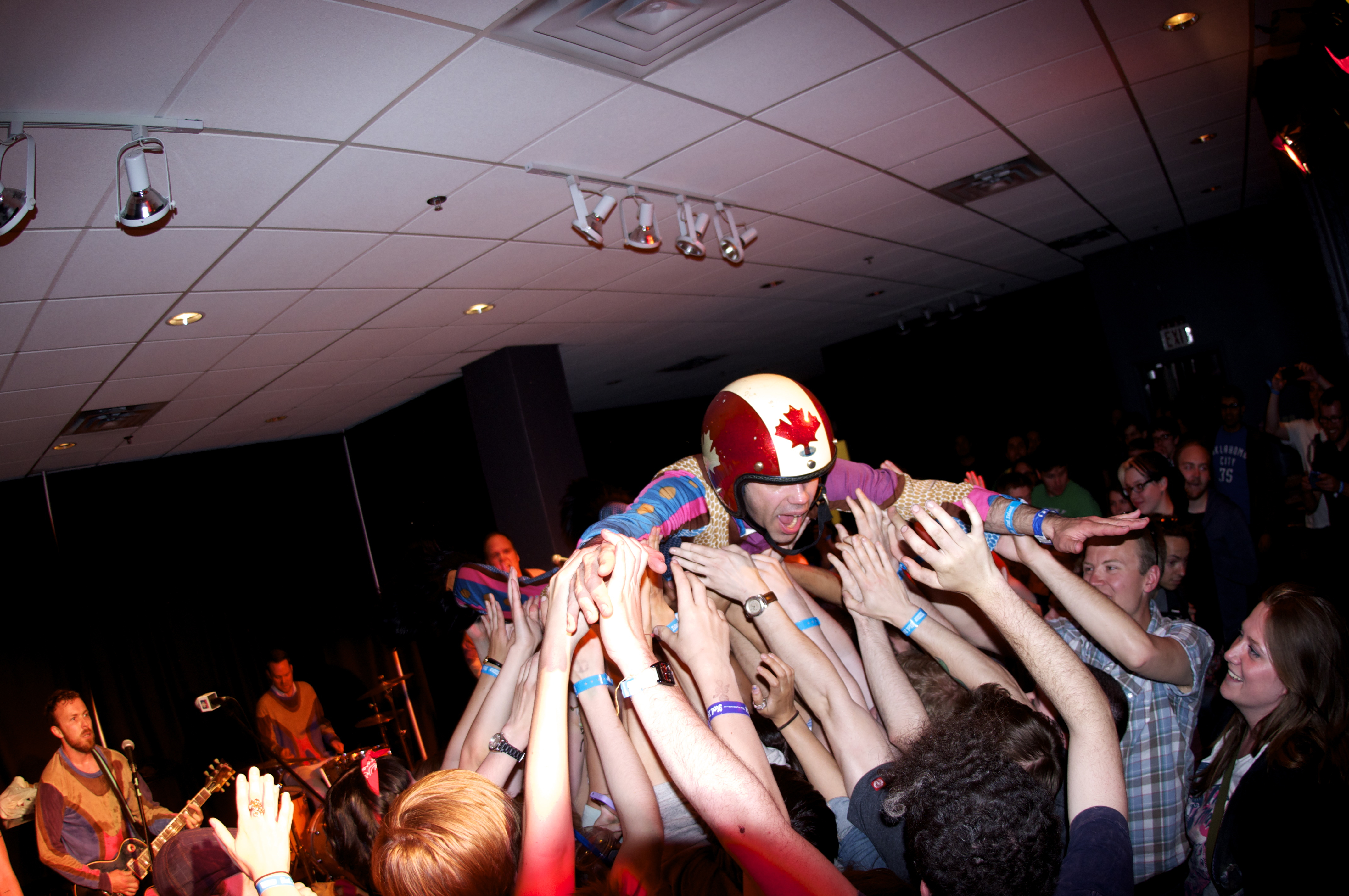 Bands! Pals of bands! Pals of pals of bands! Applications are now open for Sled Island, taking place across multiple venues in Calgary, Alberta from June 19 - 22, 2013. The Sled Island Music and Arts Festival attracts thousands upon thousands of attendees who have a sincere interest in discovering emerging artists to add to their personal best of the fest lists. That passionate and hungry-for-discovery audience is a major part of what makes Sled Island truly unique in North America and the experience of playing at this festival so much fun! Don't miss out on your chance to have your own piece of that fun - Apply now!
If you're curious as to how you go from a band who applied to play the festival to one who is booked to play the festival, here's a quick breakdown of how we select bands:

A diverse listening committee made up festival staff, musicians, critics, promoters, radio DJs and other industry professionals from across Western Canada - all of whom are required to be serious lovers of music - will assess the hundreds of applications received based on a combination of the quality of music submitted, its fit with the festival's current vision and its fit with the festival schedule's needs. The quality of the music is far more important to the assessment panel than any professional promotional photos or lengthy band bios (however strong live reviews and great performance footage can help tip the scales from a band we like to a band we'd be dying to see live at Sled!).

In short, our listening committee is hoping to be excited by your music and the thought of seeing you or your band perform live at one of Sled Island 2013's slots. No reason not to apply now!
Permalink