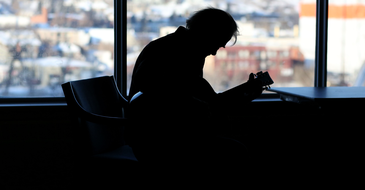 Sled Island is pleased to announce Shelter From the Storm in partnership with the Calgary Drop-In and Rehab Centre Society (DI).

Under the creative guidance of DI Artist-in-Residence Kris Demeanor, Shelter From the Storm will engage DI clients, volunteers and employees in collaborating to create original songs, poems and stories that capture the Centre's culture and community. Participants will craft this material into a high quality performance that will debut at the DI on June 27 as part of Sled Island, and will be open to Sled Island passholders. The project will also be captured in a documentary that will screen alongside the performance.
For details, check out the Shelter From the Storm website. The site will feature regular updates, film clips, blog posts and photographs as the project unfolds.
Permalink