Visual Art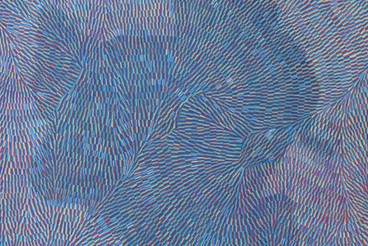 Rattling the Walls
Marion Nicoll Gallery and Sled Island are pleased to present Alberta College of Art + Design alumni Neal Moignard and Sarah Nordean in Rattling the Walls, an exhibition of stretching scribbles that explore rhythm and ritual. Presenting colourfully responsive wall paintings and works of repetition and serialization in the form of methodical ink and gauche drawings, Moignard and Nordean's meditative works stretch in duration and scale animating the altering octaves of everyday life.

ABOUT THE ARTISTS:
Neal Moignard is a visual artist and animator presently based in Calgary, Alberta. His work combines widely varying techniques and aesthetics of digital media, drawing and cinema creating experiences that are subversive and consciousness-expanding.
Calgary based artist Sarah Nordean holds a Bachelor of Fine Arts from the Alberta College of Art + Design and a Masters of Applied Arts from Emily Carr University. Her work explores rhythm and its relationships with ritual, time and place.