MUSIC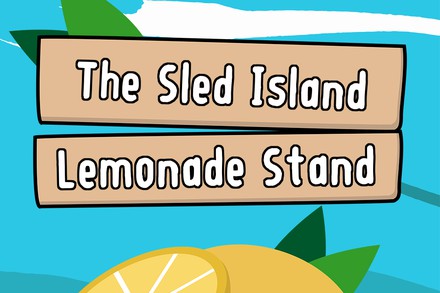 THE SLED ISLAND LEMONADE STAND VOL 1 & 2 COMPILATION RELEASE
(The Sled Island Lemonade Stand)
Calgary, AB
Sled Island is thrilled to announce the June 22nd release of two digital compilations: The Sled Island Lemonade Stand Vol. 1 & 2, comprising 50 (!) previously unreleased songs from every genre written and recorded by Calgary artists in or just before quarantine.
Featured artists include: 36?, Amy Nelson, Astral Swans, A.Y.E. & The Extraordinary Gentlemen, Bad Bodies, Beta Boys, Bitter Fictions, Brain Bent, Chron Goblin, Conversations With Bears, Dark Time, Doug Hoyer, DRI HIEV, EEJUNGMI, Florida BC, Fox Opera, Gone Cosmic, Hair Control, Heavydive, Hermitess, Indigo Rose, Intimacy, J.Alpinist, JiaJia Li, Khillah Khills, Lab Coast, Liquor Mountain, Lyrique, Mirska, NETRVNNER, No Brainer, Pancake, Parisian Orgy, Polly Dactic, Pope Joan, Raf Wilcot, Samantha Savage Smith, Selci, The Shiverettes, Sinzere, Slut Prophet, Sunglaciers, Teafannie, Thomas Thomas, Trigger Warning, Uncanny Valley, Vail Halen, Wanderingaria, Window Lamp, Witch Victim, WKO.
The compilation is a "pay what you can" by donation release with 100% of proceeds going to charity. Donations will be split equally between:
Black Health Alliance: a community-led registered charity working to improve the health and well-being of Black communities in Canada. Building on their track record as an effective mobilizer and champion, they continue to grow our movement for change. Driven by groundbreaking research, strong partnerships, and people, this movement continues to build innovative solutions to improve Black health and well-being, and mobilize people and financial resources to create lasting change in the lives of Black children, families and communities.
The Legacy of Hope Foundation (LHF): a national Indigenous-led, charitable organization with the goal of educating and raising awareness about the history and many legacies of the Residential School System. Their mission is to educate towards creating just and equal relationships of reconciliation and healing for all Canadians, to expand awareness of and access to the rich legacy of the contributions of Indigenous Peoples in Canada and the world, and to make known the histories of Indigenous Peoples in Canada, including the histories of injustice.